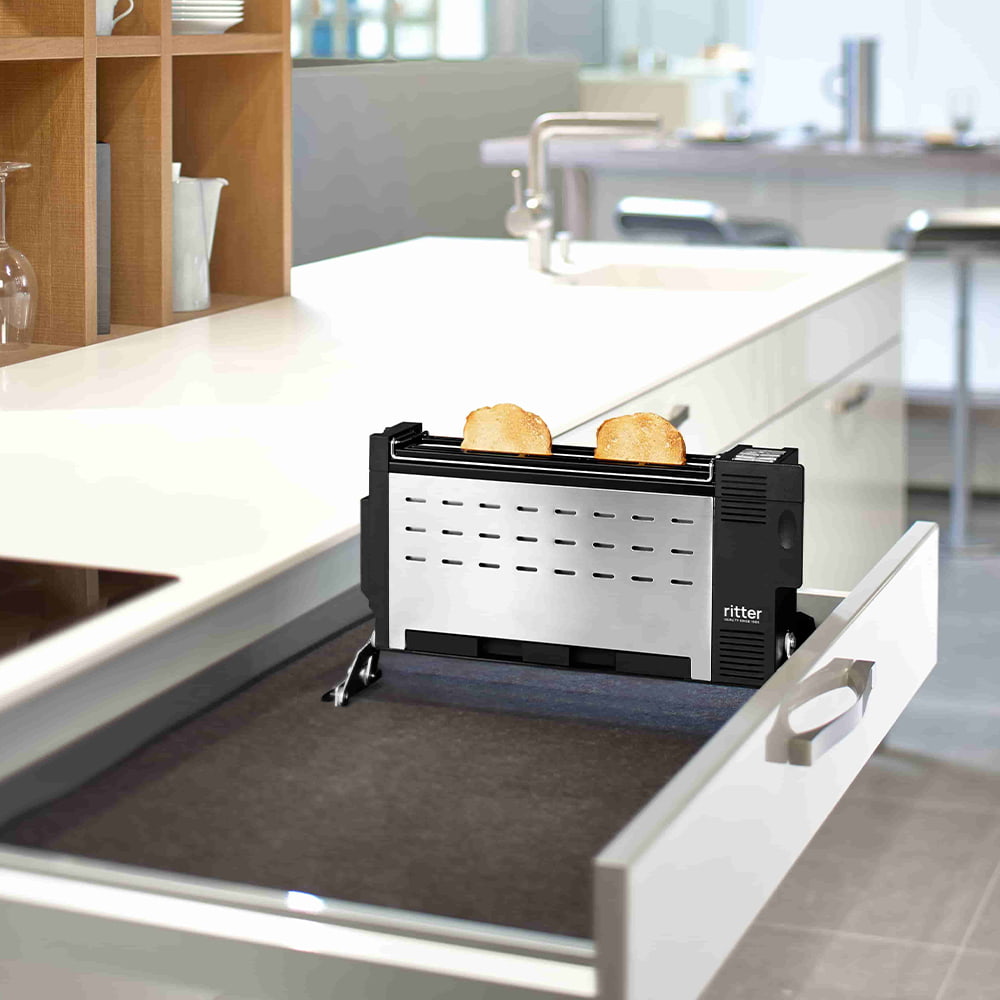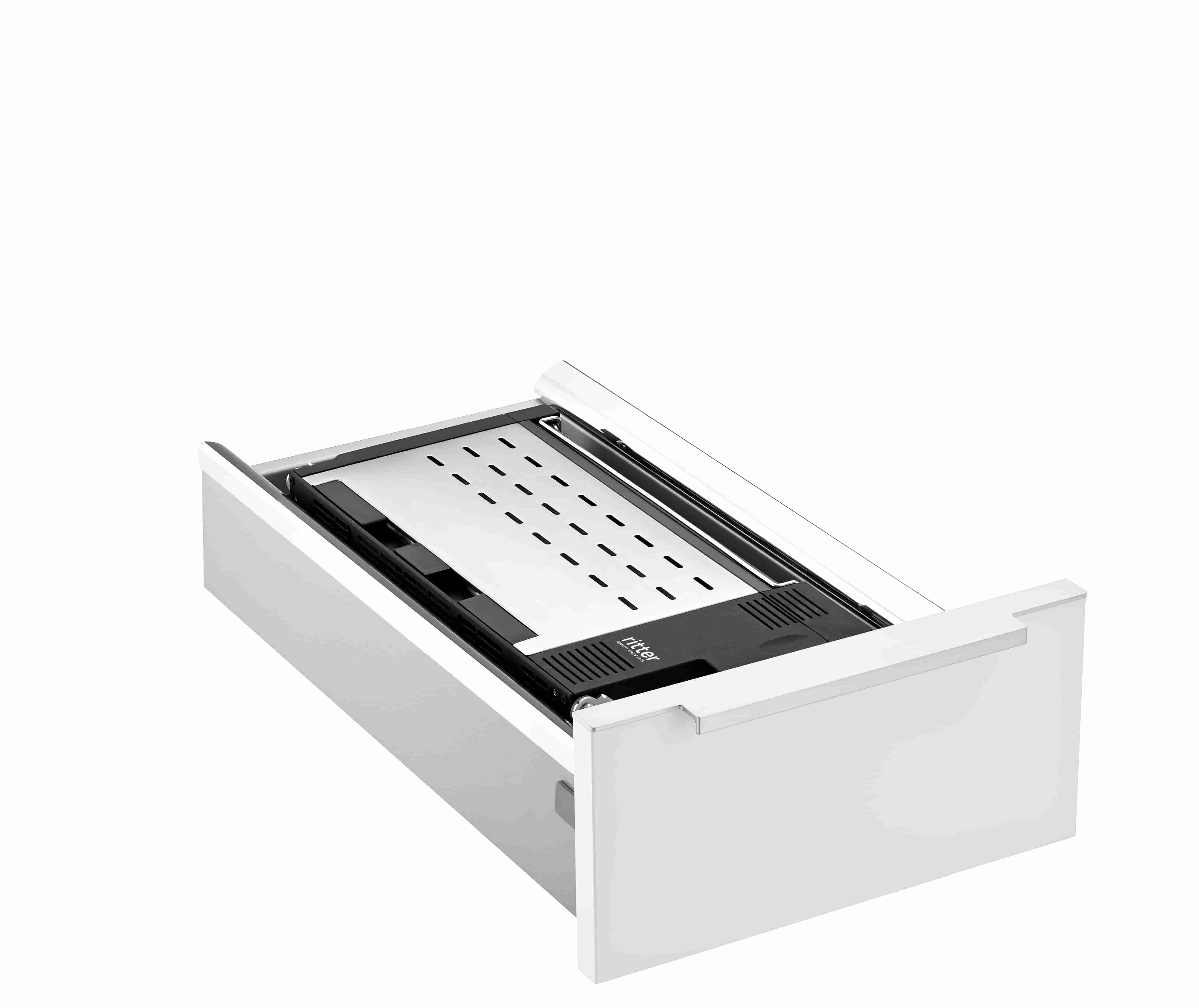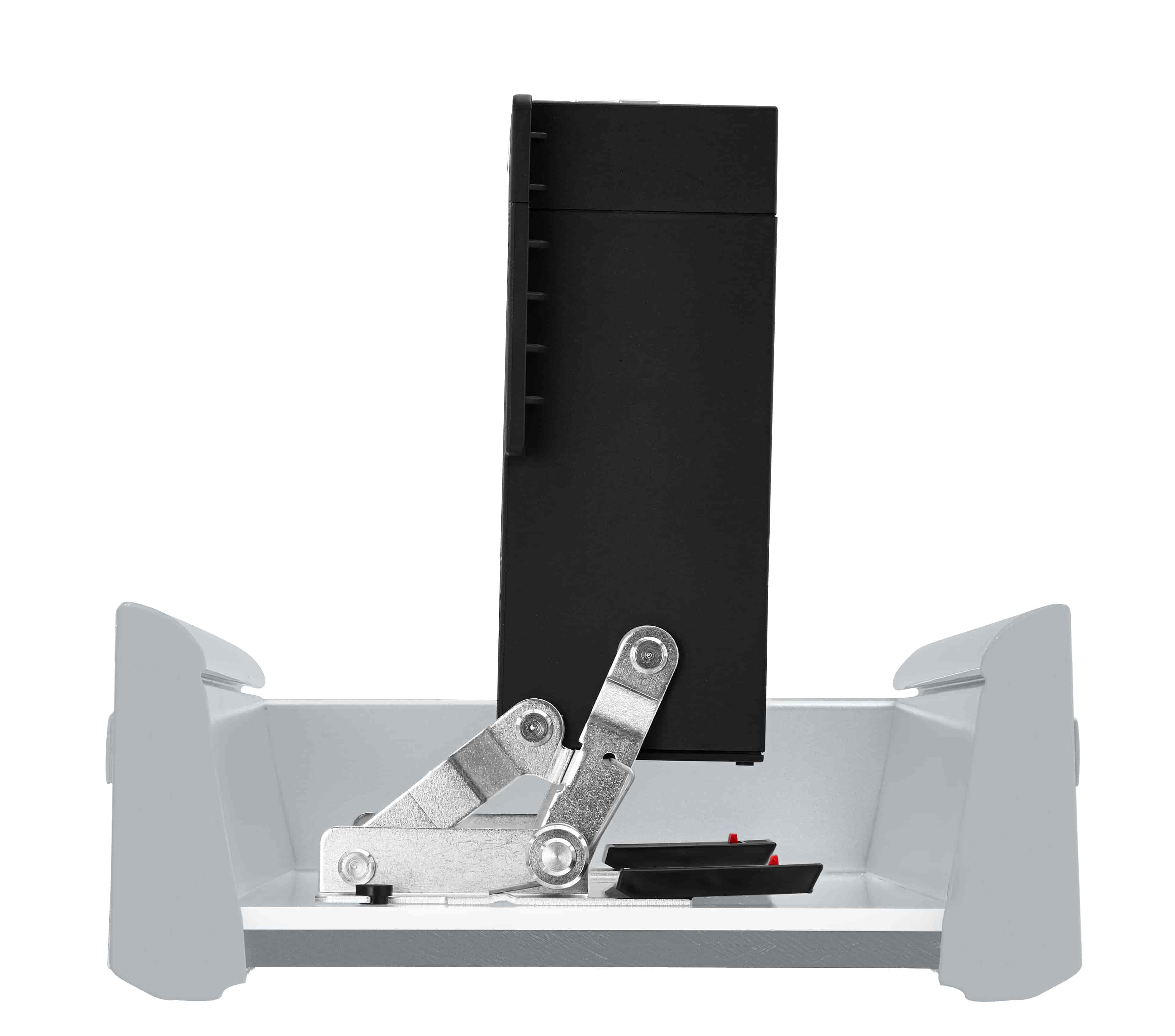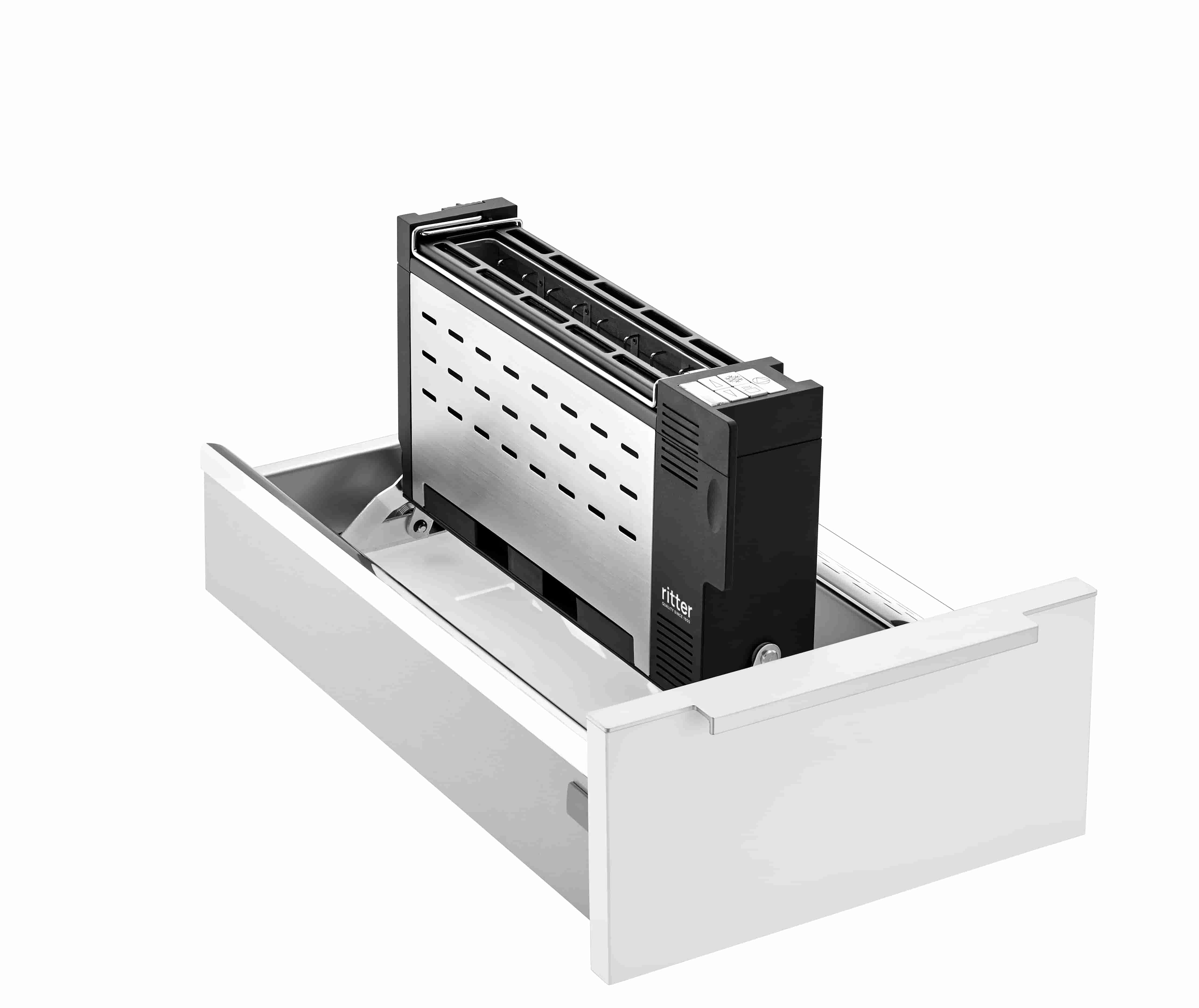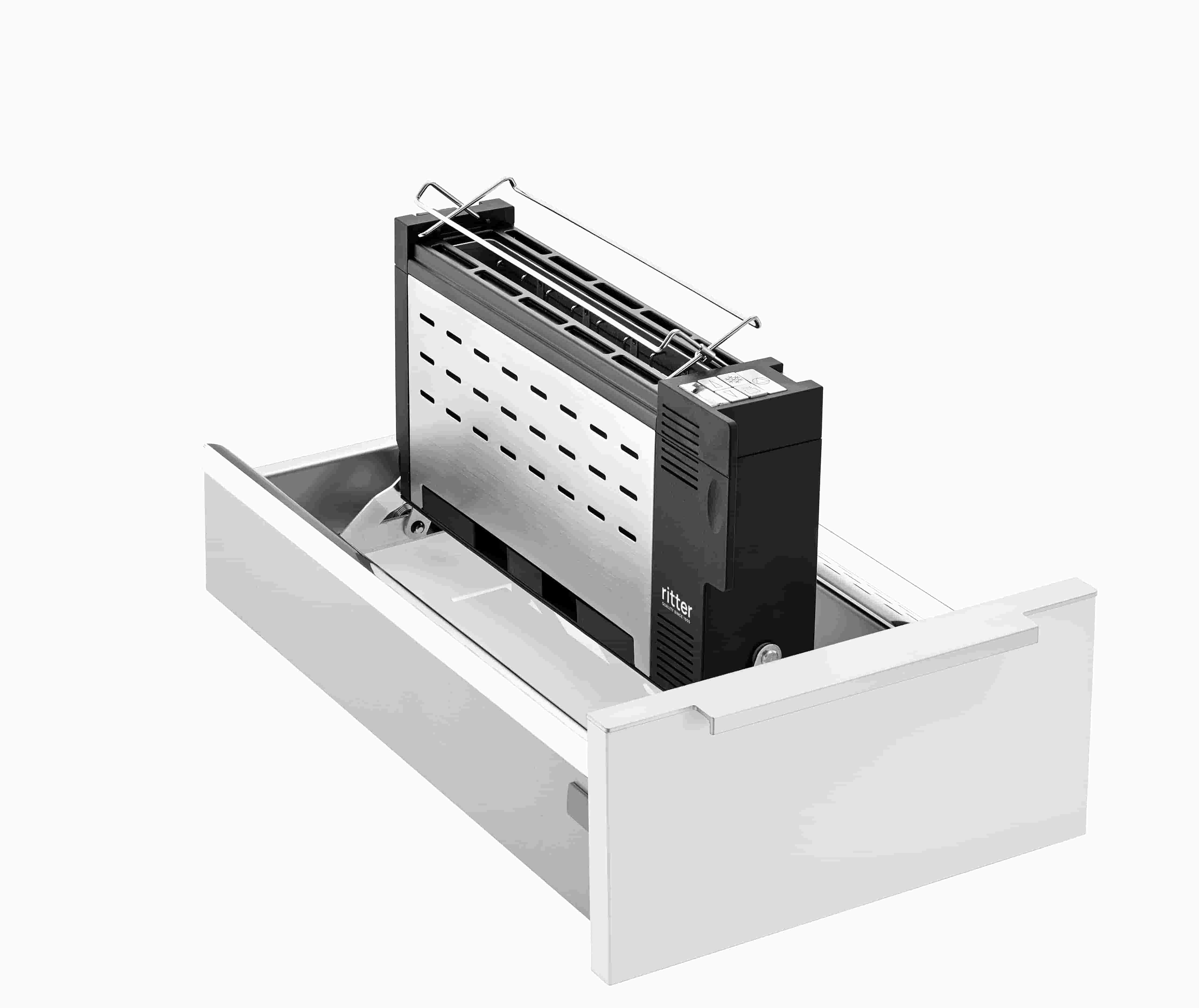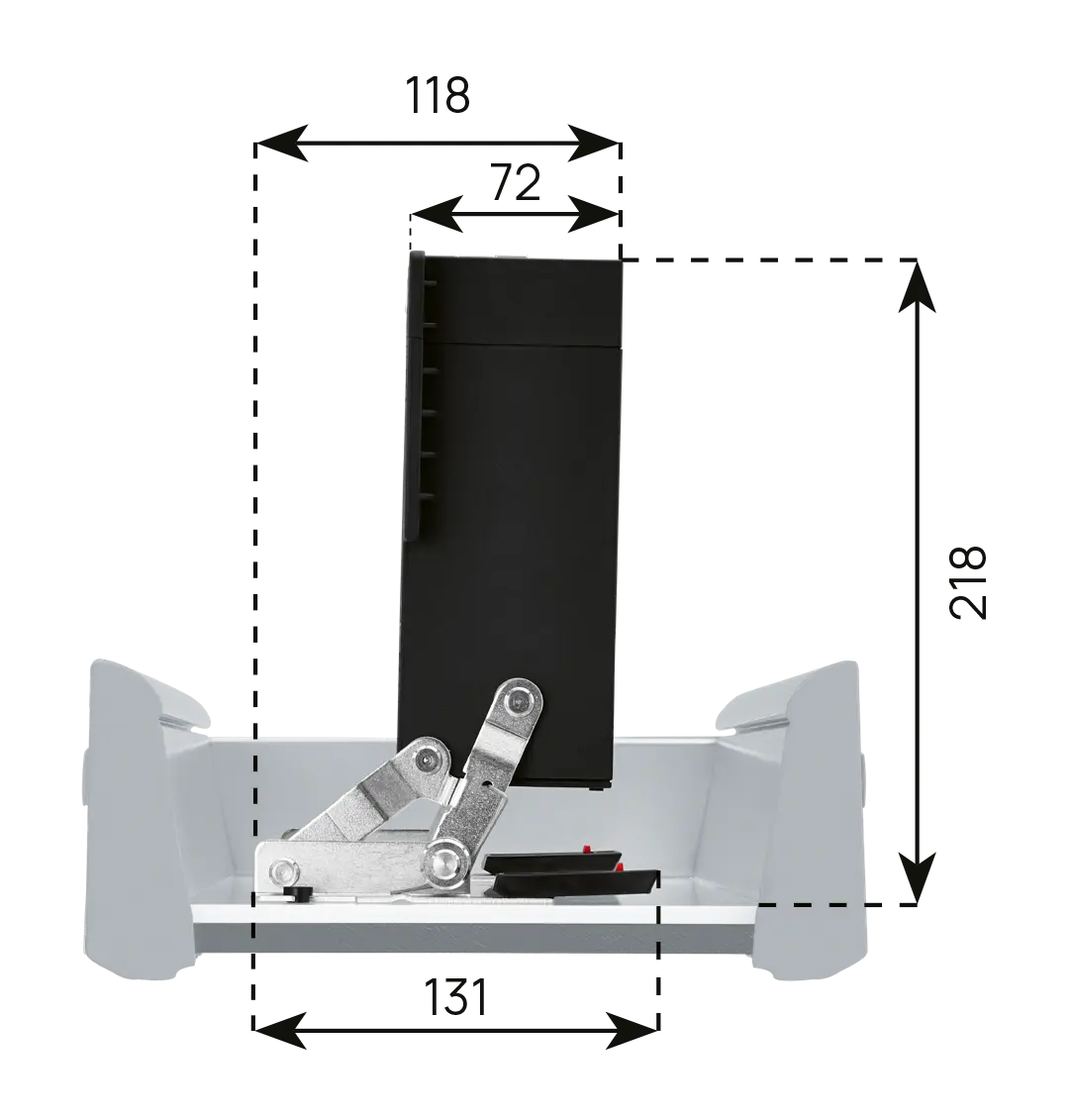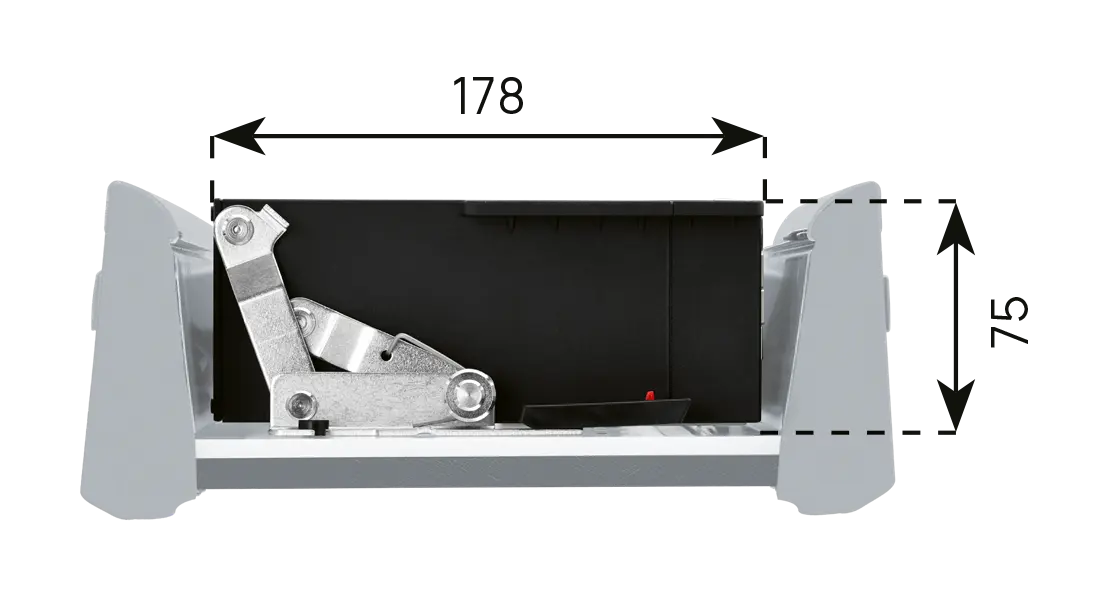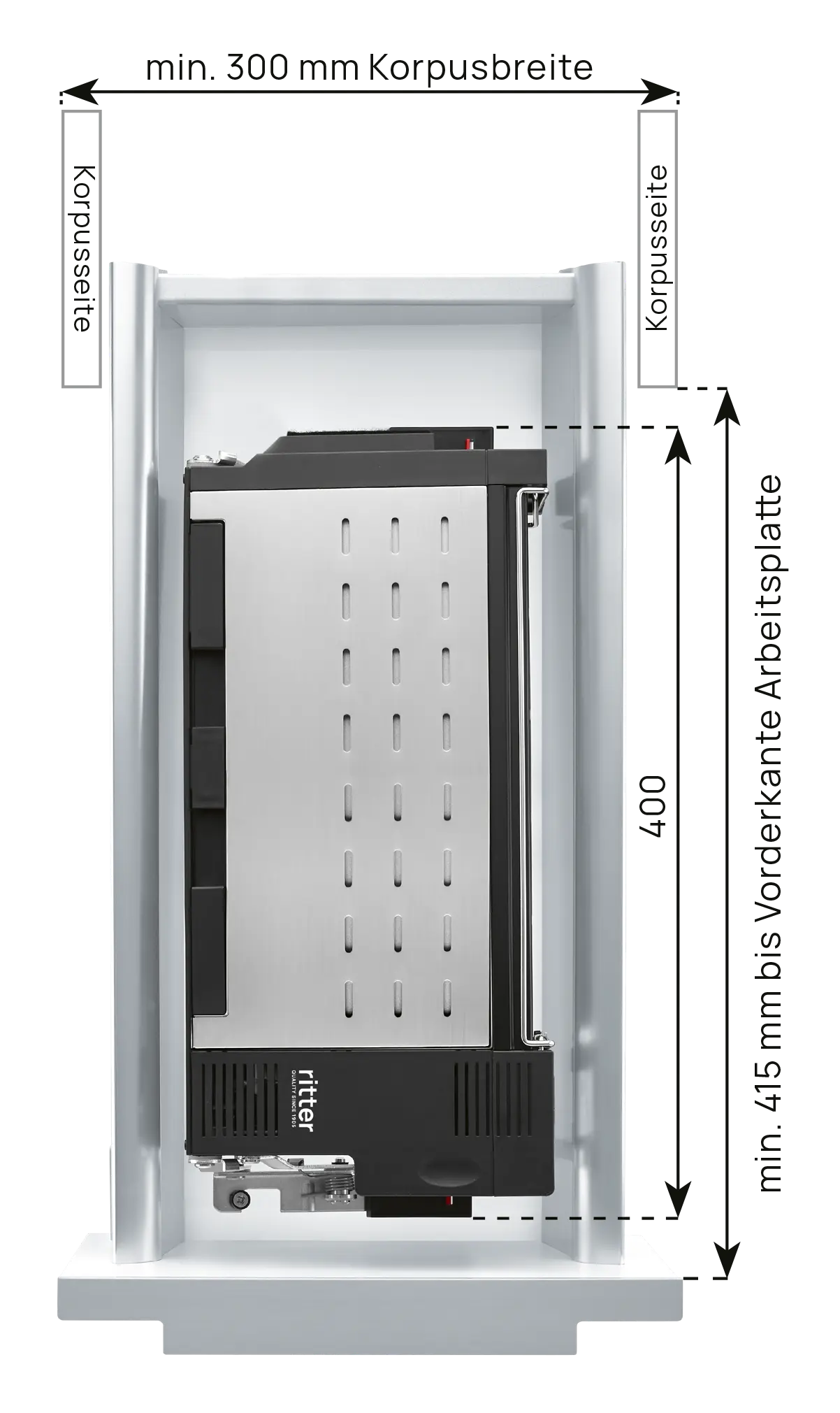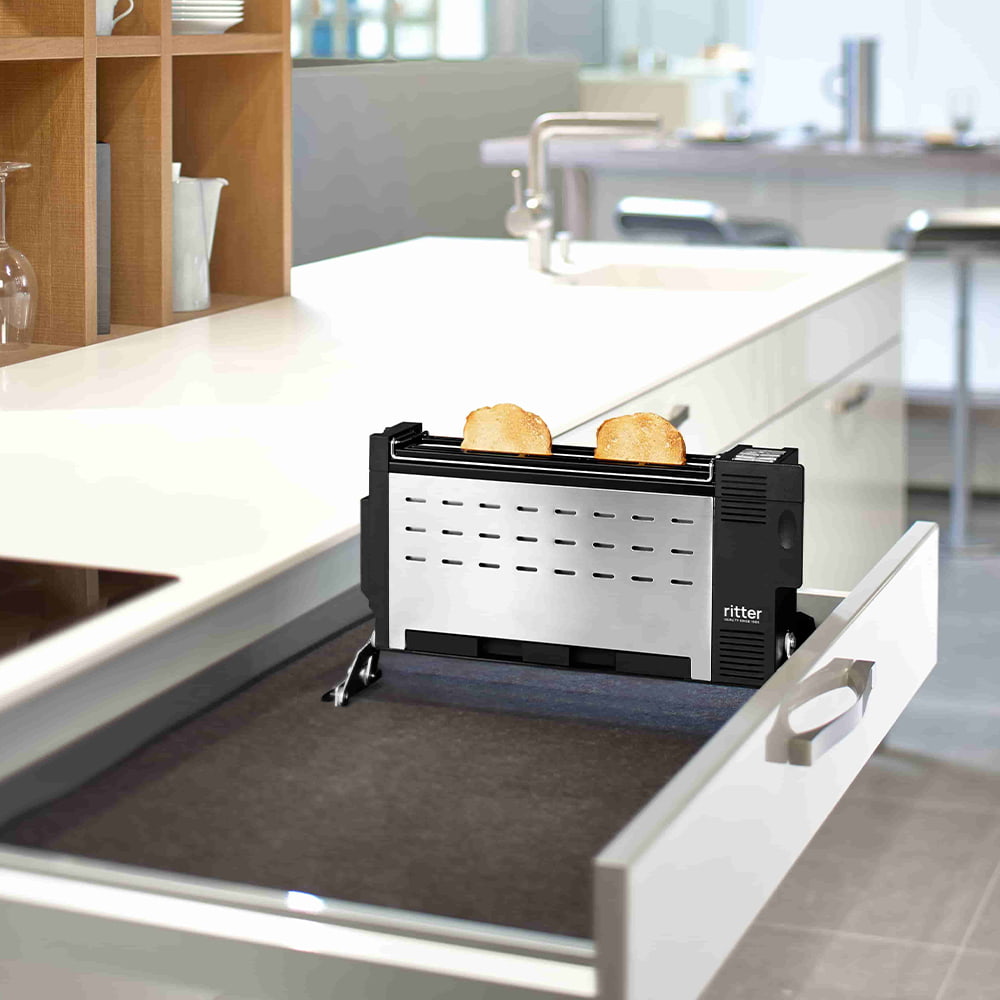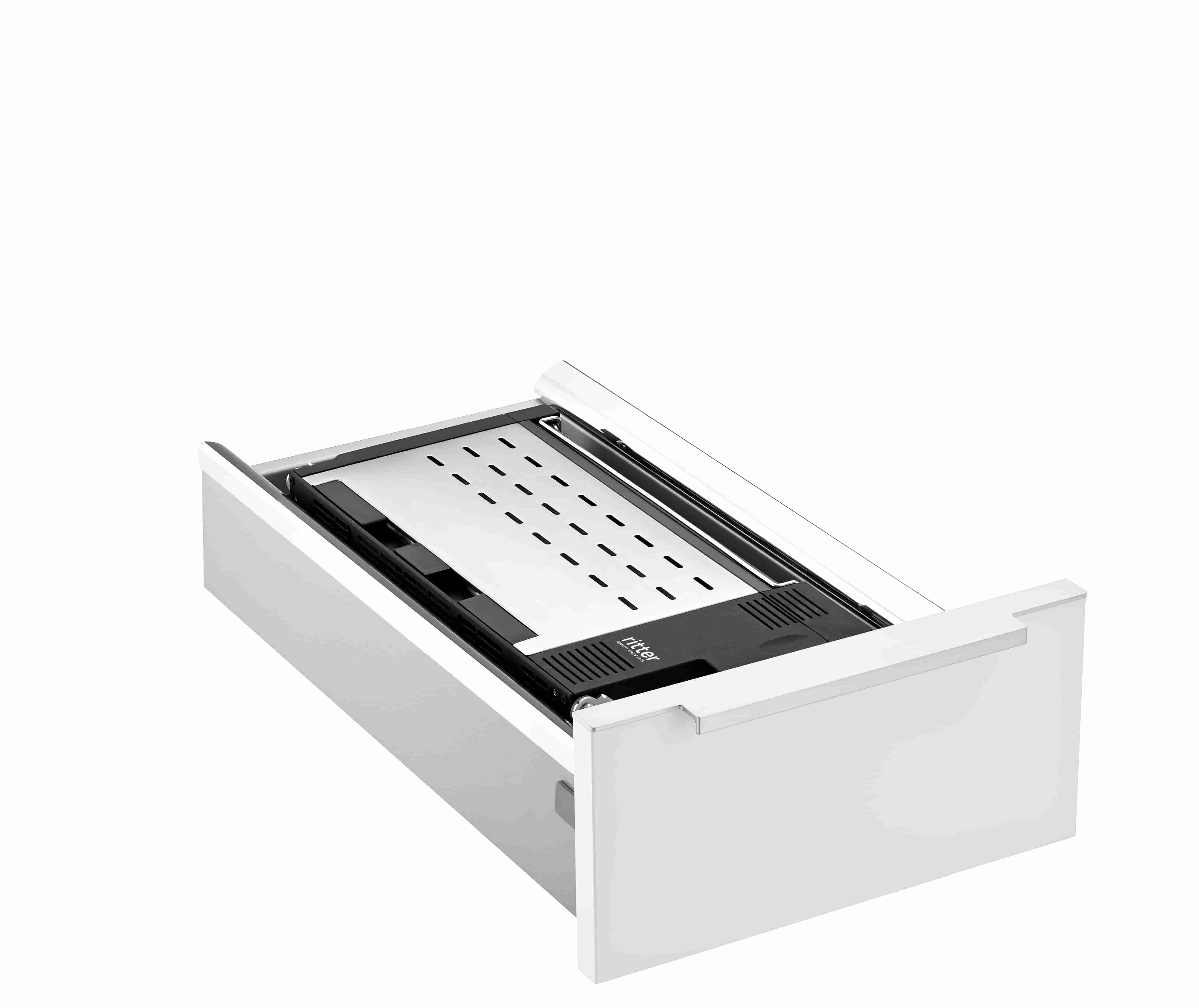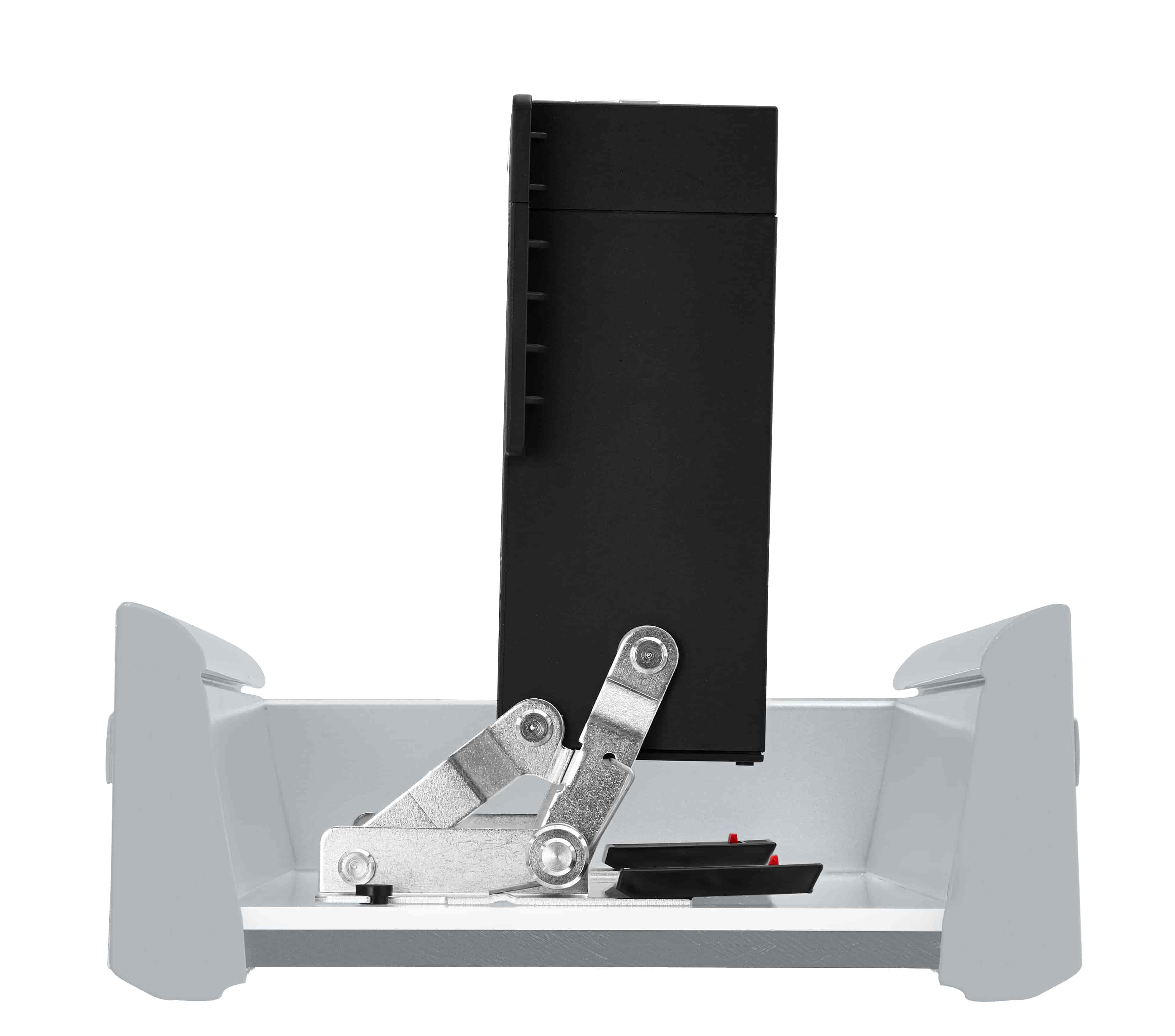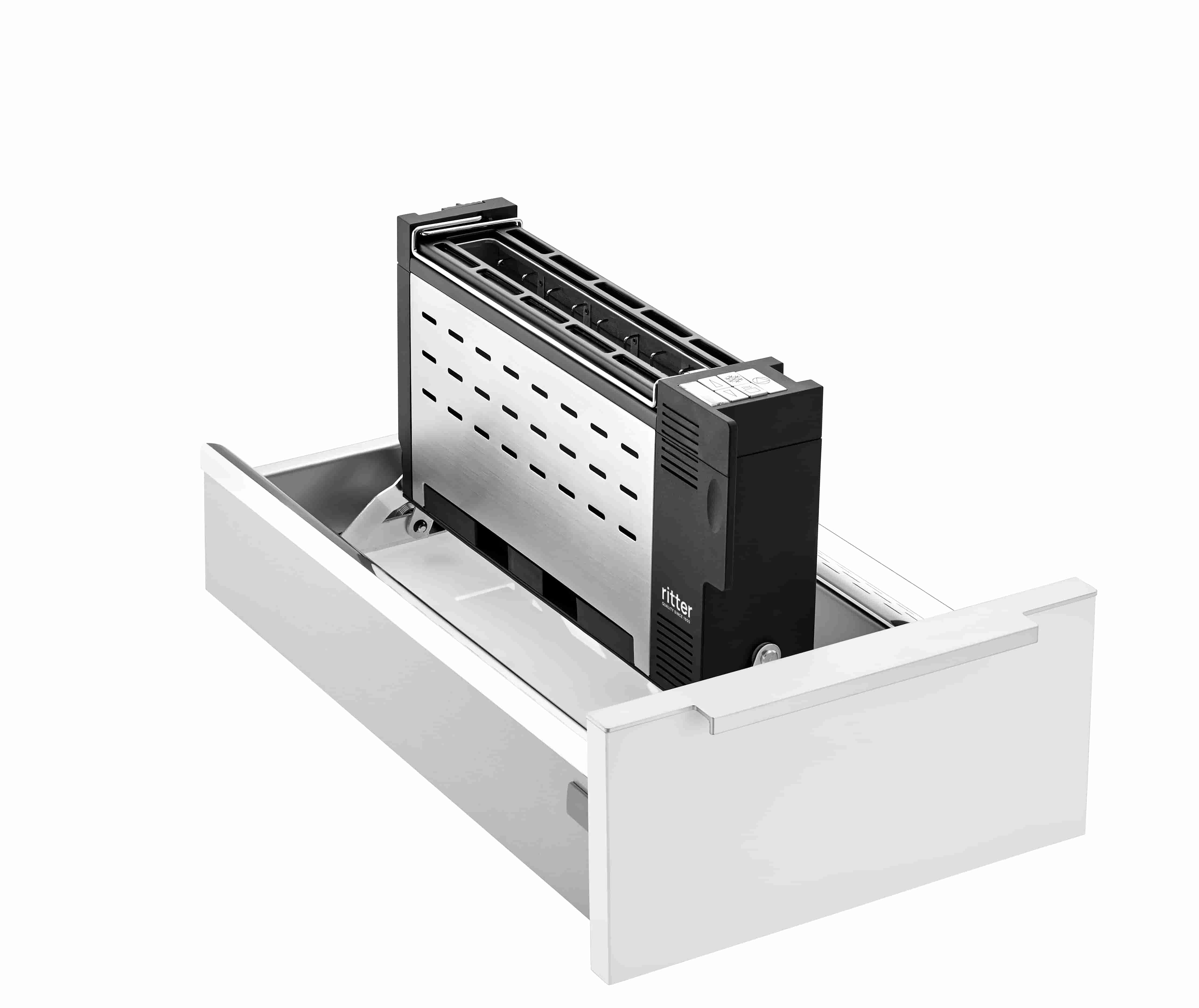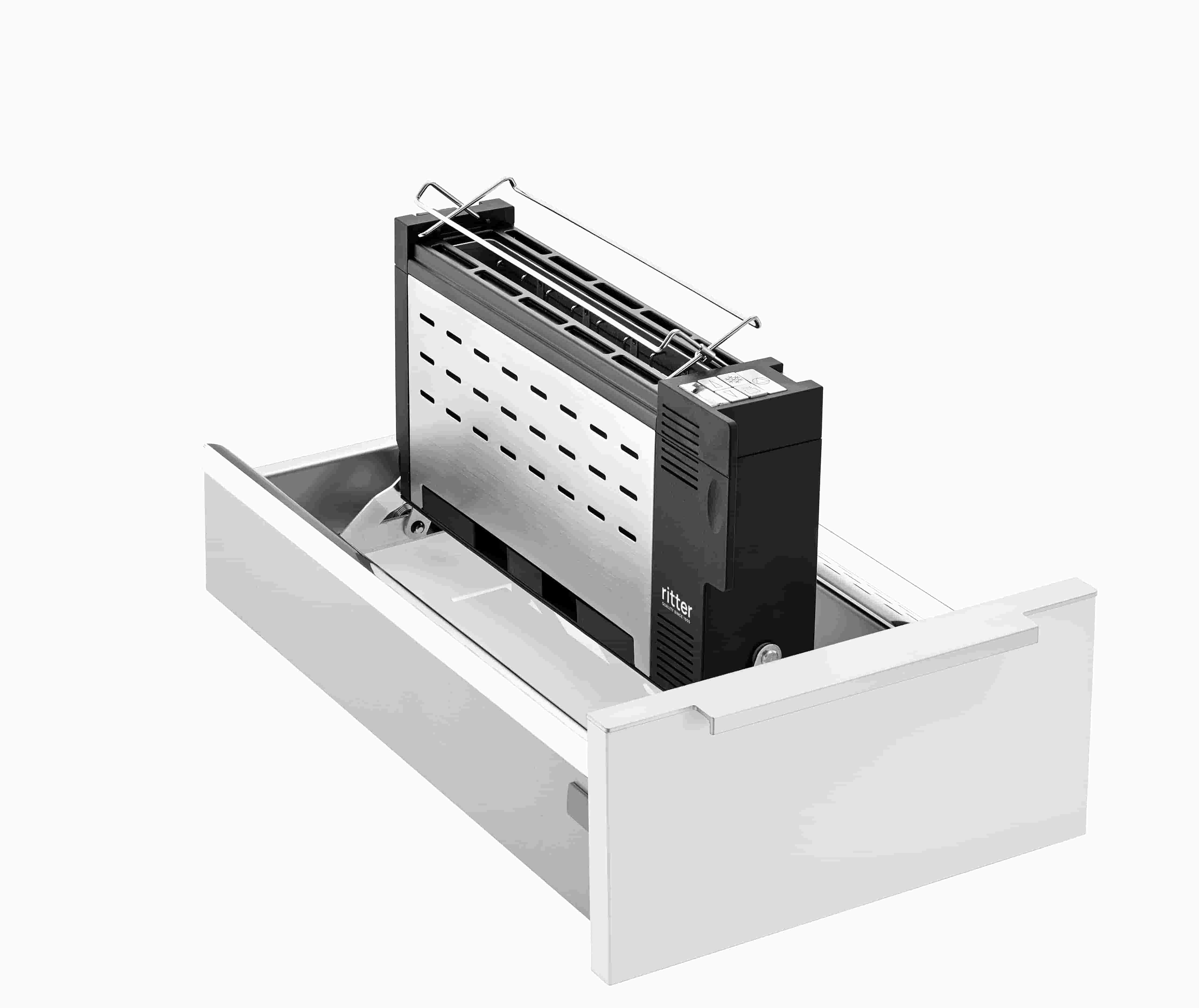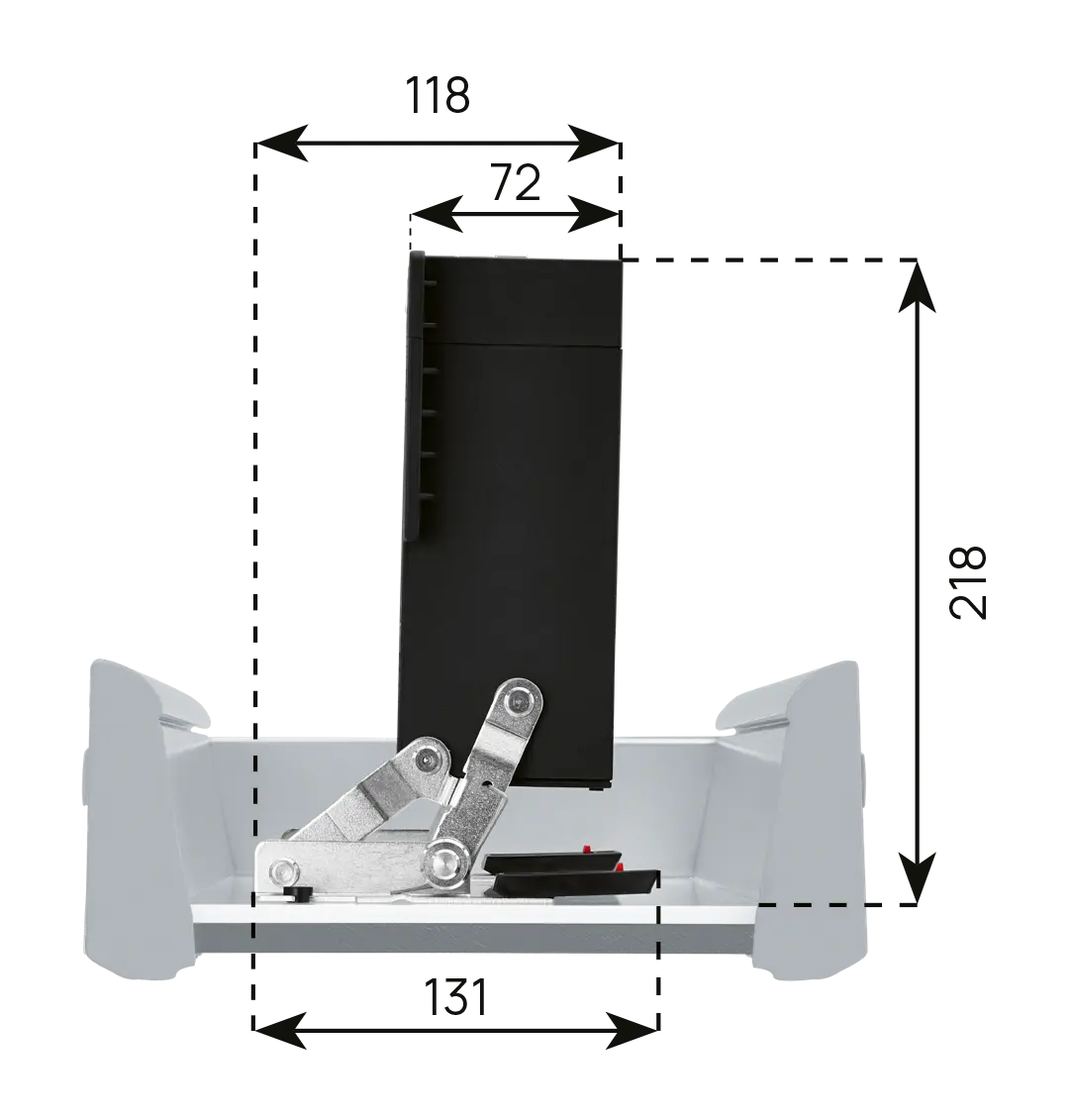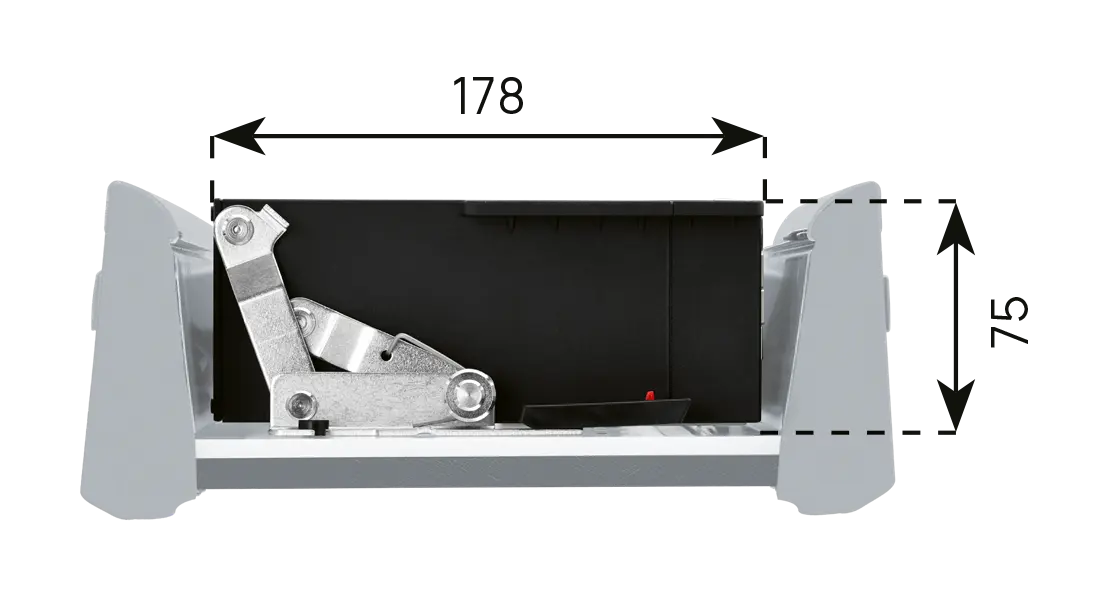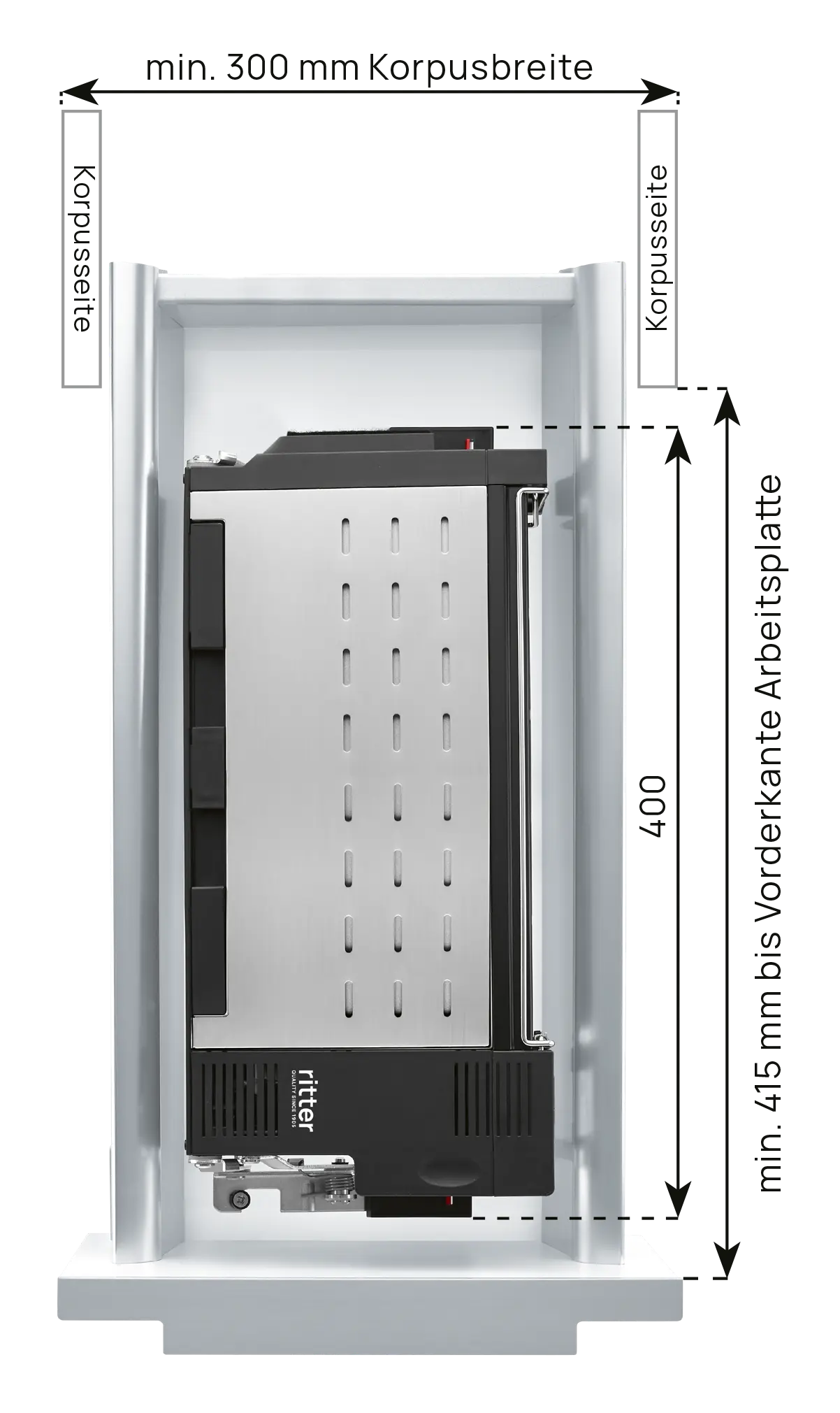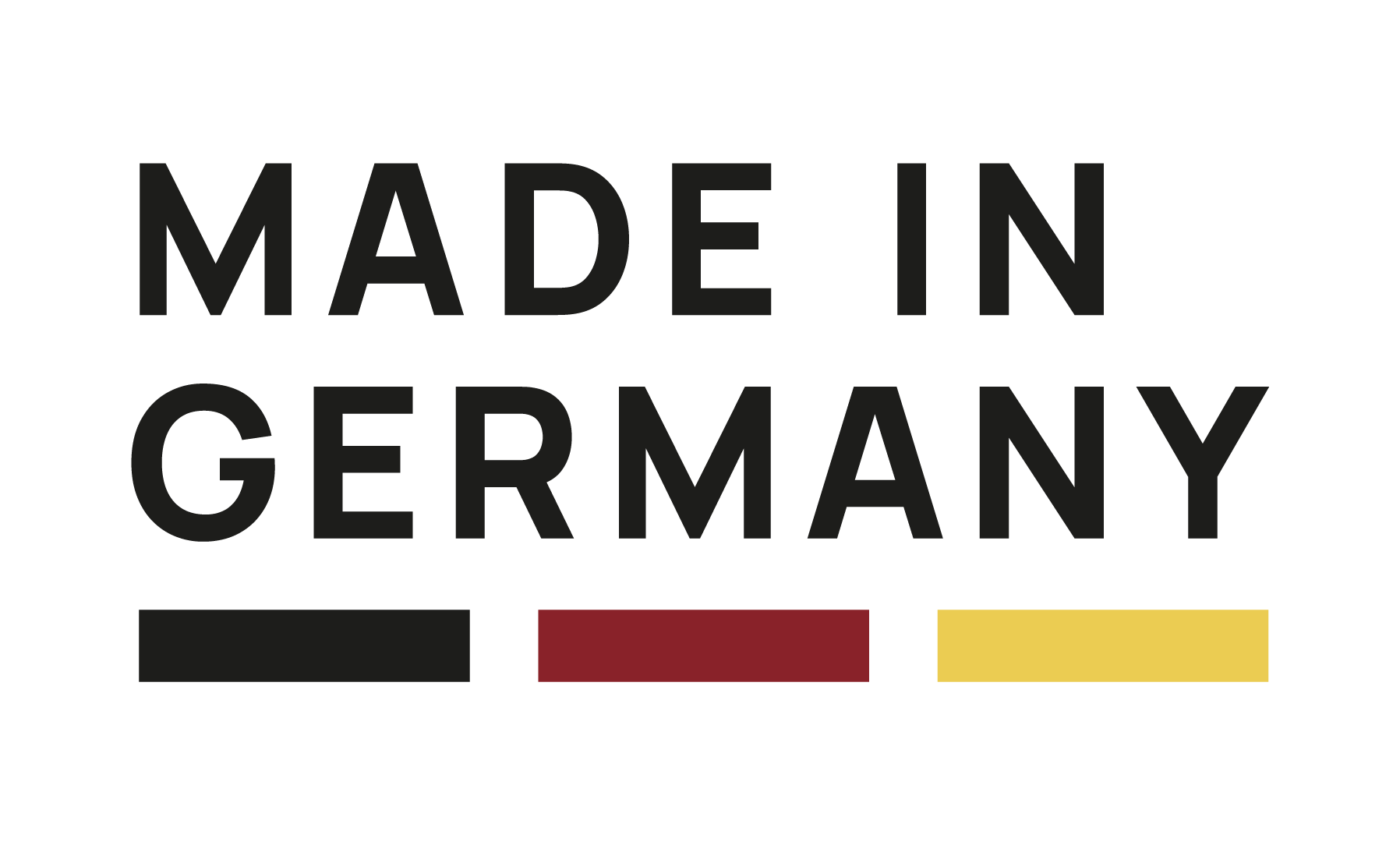 The built-in toaster ET 10 can be single handedly unfolded and stored in the drawer after use.
The heat-insulated housing and the automatic shut-off provide the necessary safety when the appliances is folded .
For the puchase of a built-in system such as this one, it is best to contact a specialist kitchen retailer in your area.
In case you're unsure which model is well suited for installation in your drawer, please refer to our installation guide.
Product information "Built-in toaster ET 10"
Built-in toaster ET 10
Toaster built-in system for installation in drawers, cabinet width min. 30 cm
Elongated slot toaster for 2 slices of toast
Firmly installed in the drawer and ready to use with a flick of the wrist. After use fold it and close the drawer. Safe by thermal insulated housing and automatic switch-off function.
The toaster does have automatic toast food centering, defrosting and rewarming function, toasting degree with LED indication, stop button and integrated bread and roll rack.
The crumb tray can be emptied in folded as well as in standing position.
For easy cleaning, the toaster may be removed from the drawer without using any tools.
The built-in toaster ET 10 has been awarded the Blue Angel seal "protects the climate – because energy-efficient". The ritter toaster convinced the jury with their low energy consumption, high safety standards and great ease of use, among other things.
thermal insulated housing made of stainless steel
set-up mechanism made of steel
integrated bread and roll rack
memory function of the toasting degree
toasting degree with LED indication
automatic toast food centering
defrosting function
reheating function
automatic switch-off function when toast is jammed
separate stop button to interrupt toasting
crumb tray
automatic switch-off function for safety when toaster is being folded
TÜV-Rheinland/GS, safety category 1, CE
220-240 Volt, 850-1.000 Watt
dimensions: height 75 mm width 178 mm depth 400 mm
weight: 2 kg
The built-in devices from ritterwerk are, even if they may not look like it, a more complex matter than just unpacking them, placing them in the counter and using them. There are many things to consider, such as the requirements for the installation, the dimensions and the correct mounting of the device. The sale/distribution of the built-in appliances is therefore exclusively carried out via the kitchen furniture industry or kitchen retailers. The installation of built-in appliances should be carried out by qualified personnel (kitchen manufacturers, carpenters, etc.).
We will show you exactly which built-in food slicer is best suited for the respective planning situation in our installation notes. There, you will also find further information on installation and assembly.
Special features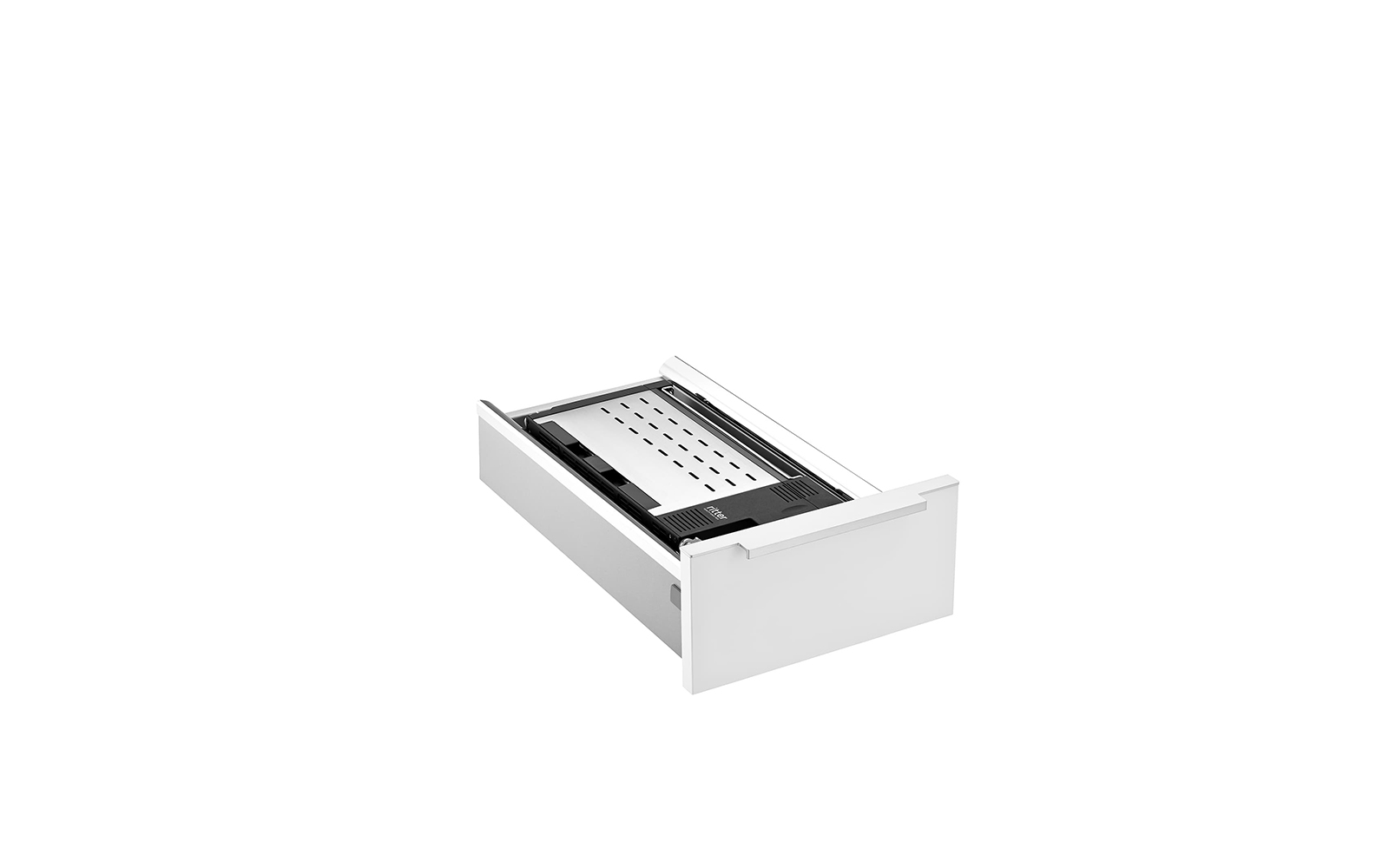 Space-saving solution
With its small dimensions – a height of 75 mm and a width (when folded away) of 178 mm) – the built-in toaster can be installed in drawers with a width of 30 cm or more, so that it is stored on a space-saving basis.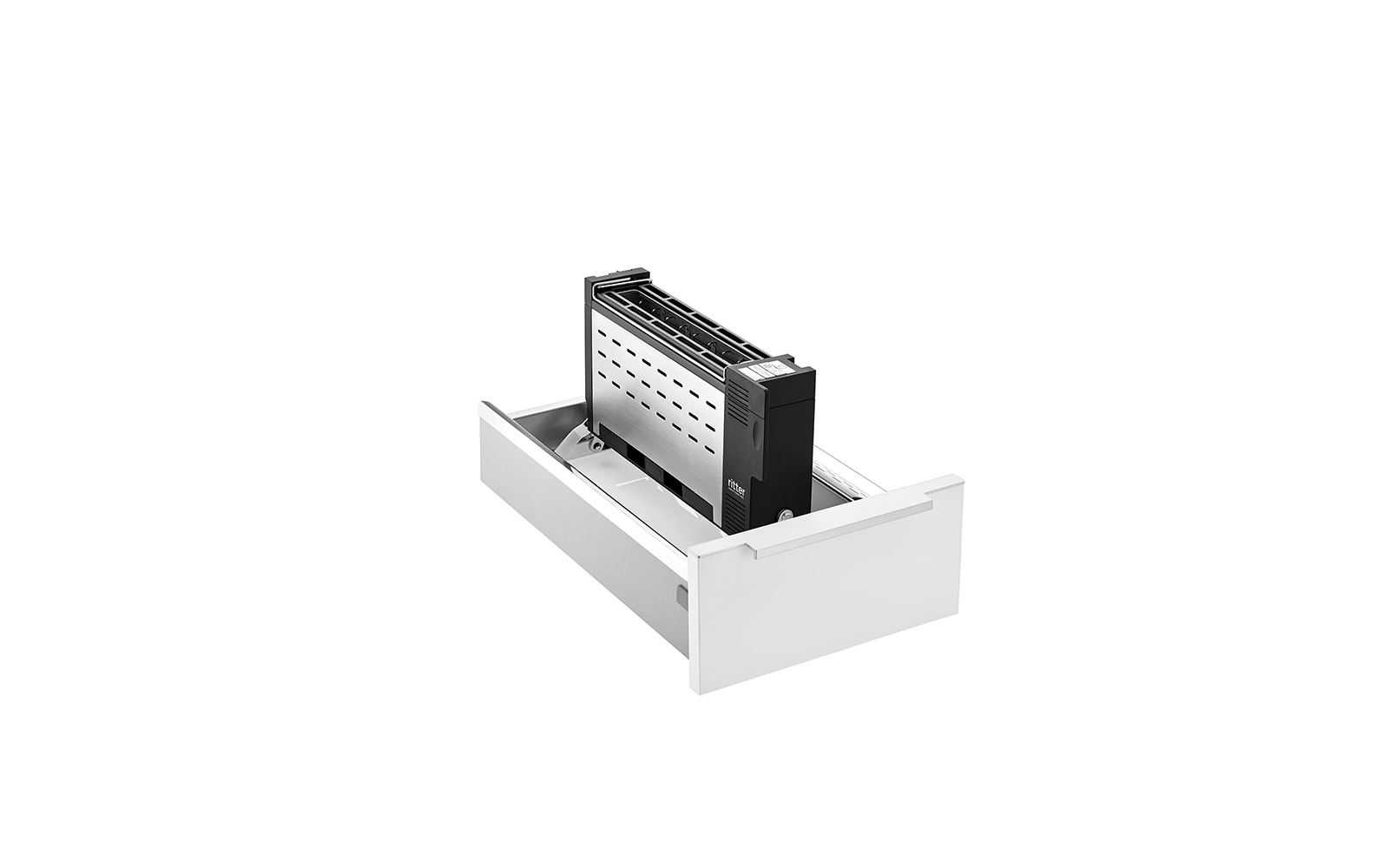 Ready for use at all times
The built-in toaster ET 10 can be folded out and/or set up quickly and easily with a single hand movement. It is then ready for use in the open drawer and you can start toasting straight away.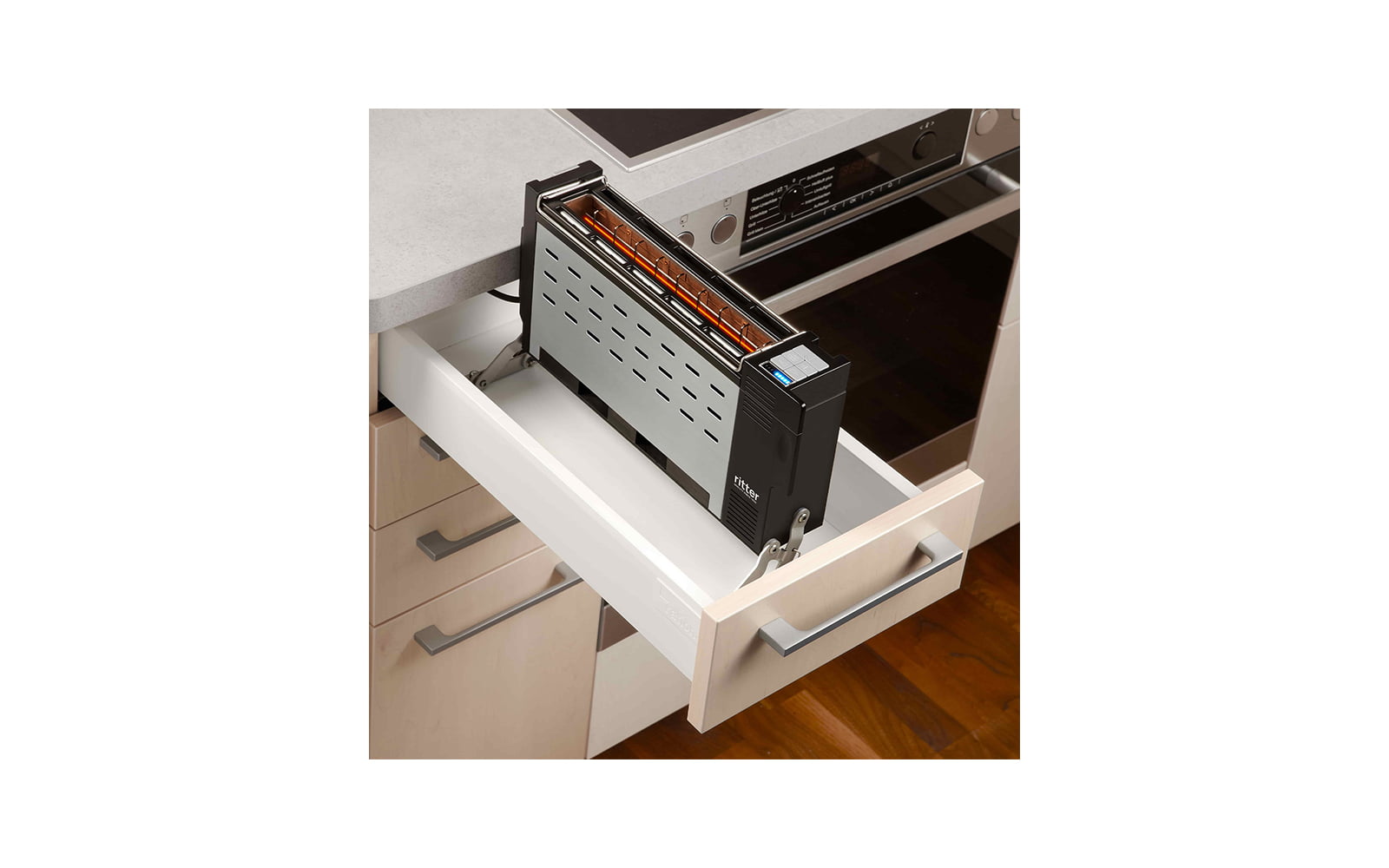 Safe toasting in the drawer
The thermal insulated housing of the built-in toaster ensures safe toasting in the drawer. The stainless steel housing of the built-in toaster keeps the development of heat sufficiently low so that the interior of the kitchen drawer is completely safe.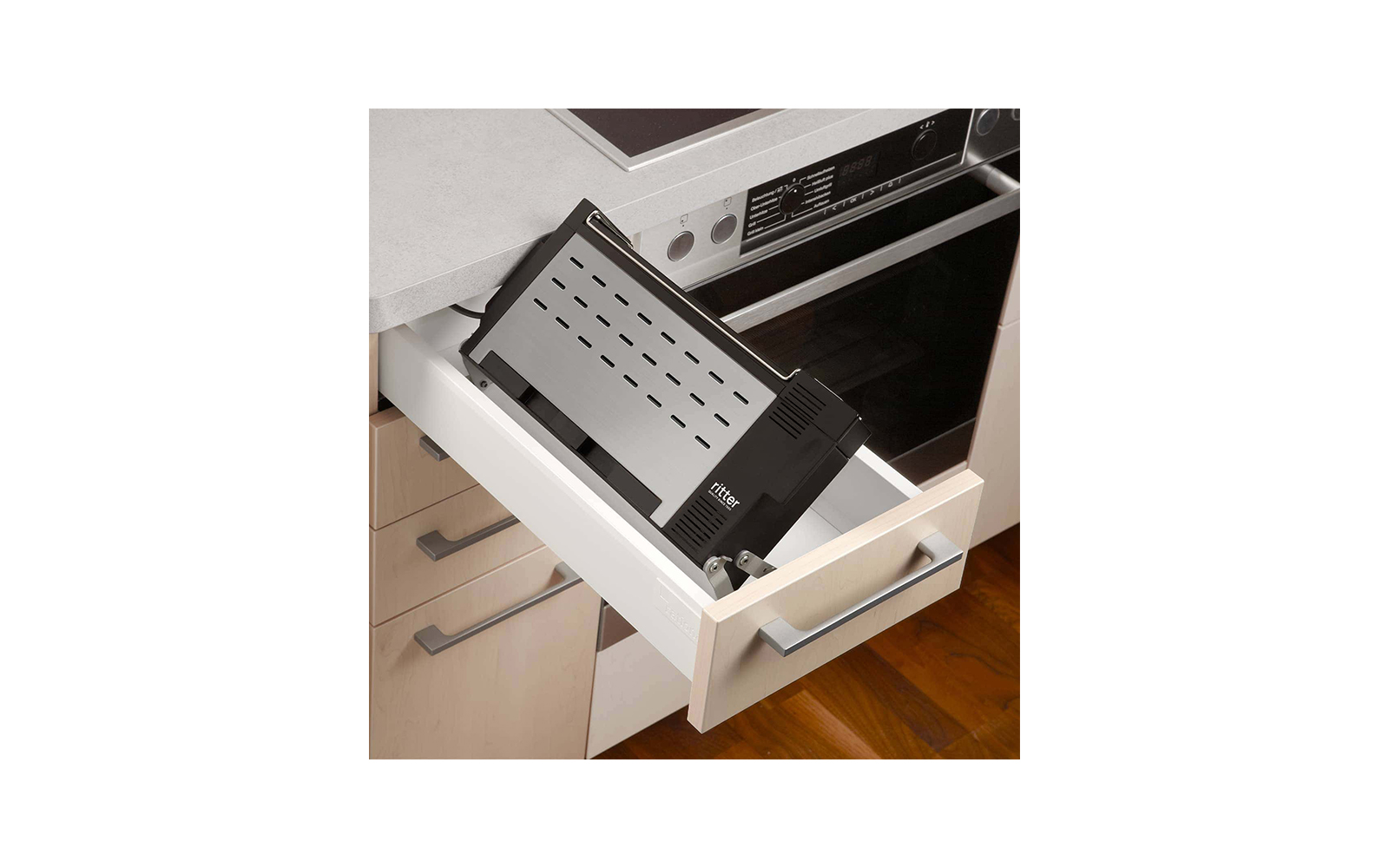 Automatic switch-off
The automatic switch-off provides for additional safety during toasting when the appliance is folded away. When it reaches a certain position during folding, the toaster is automatically disconnected from the mains power by a safety switch, and is therefore switched off.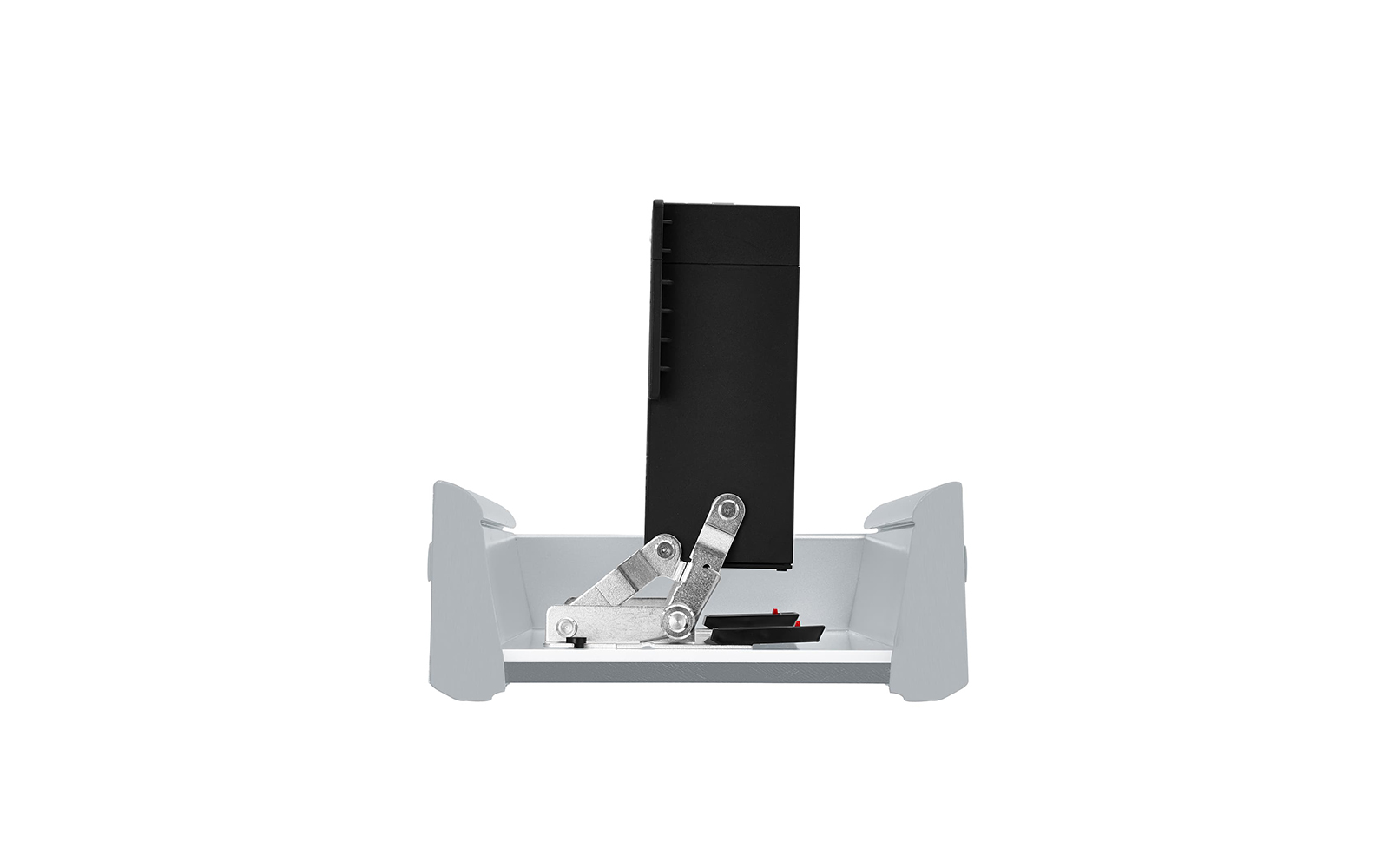 Tool-free removal
For the thorough cleaning of the drawer, the built-in toaster ET 10 can be removed quickly and easily without the use of tools in a few easy steps. All you need to do is to open the lock brackets.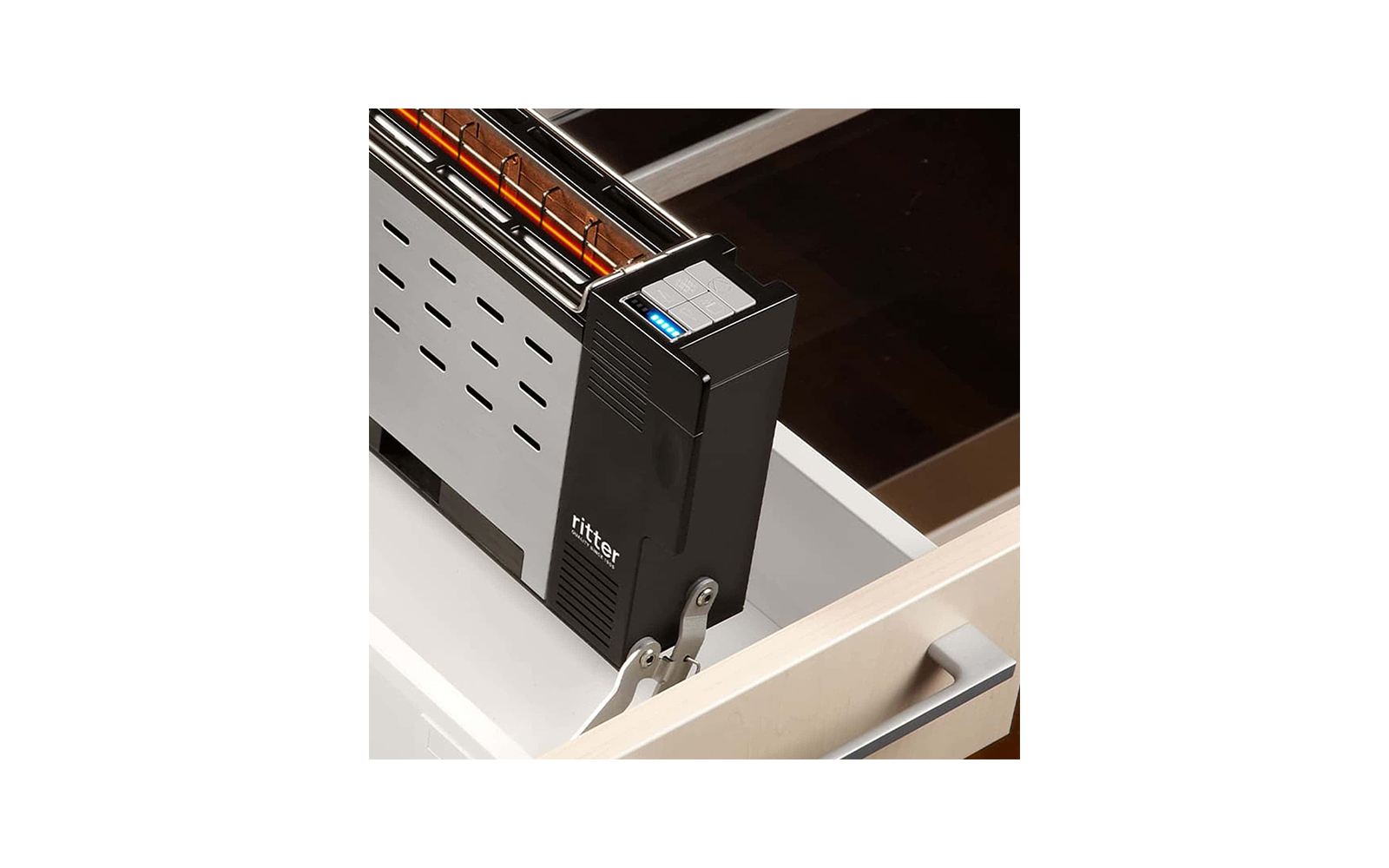 Memory function
The memory function on the built-in toaster stores the most recent toasting degree used, and applies it automatically to the next toasting process. This means that the toasting degree doesn't have to be set again each time the toaster is used.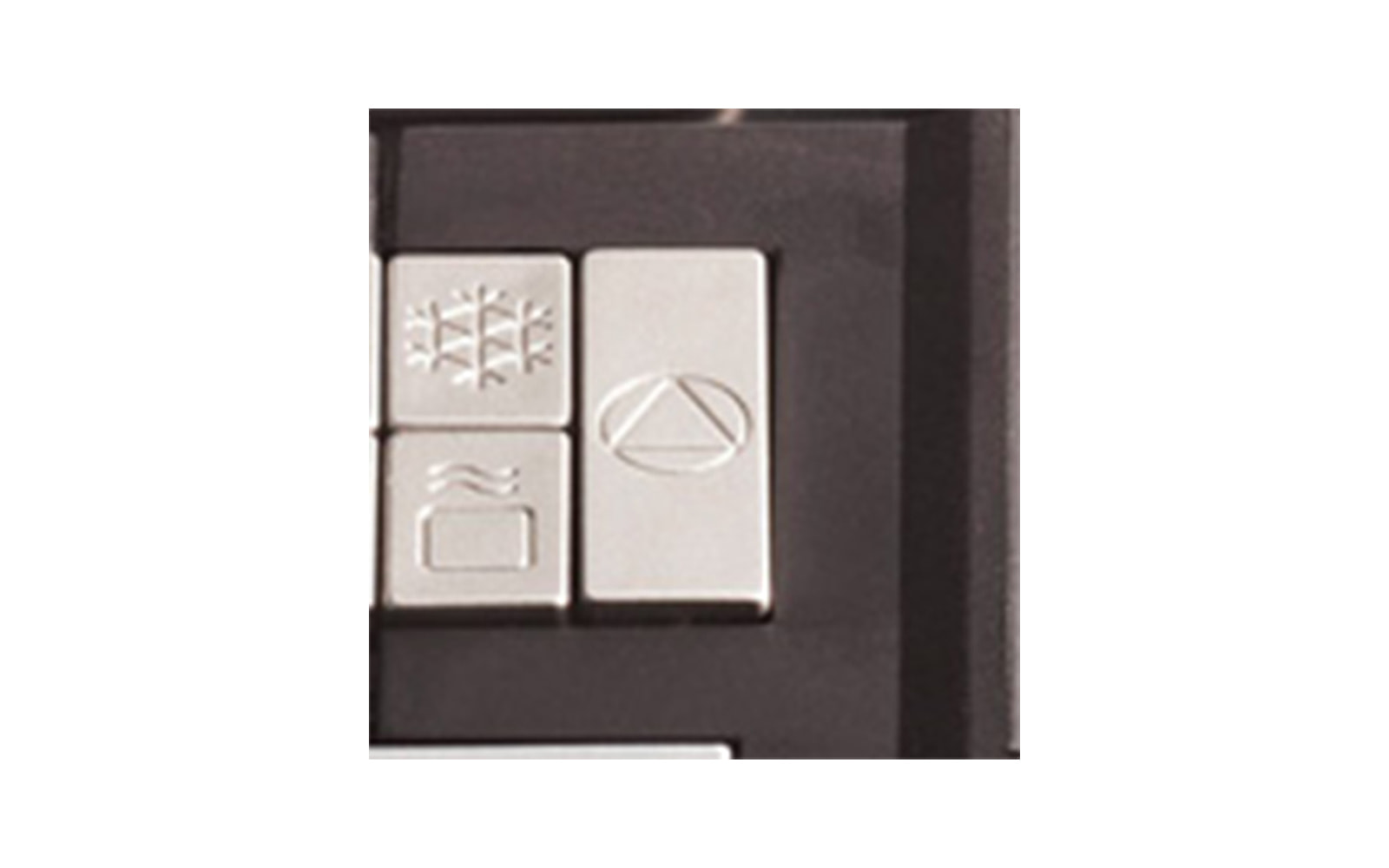 Rewarming / defrosting function
Bread that has already been toasted can be warmed again within 30 seconds using the rewarming function without having to toast it again. The separate defrosting function can be used to rewarm frozen slices of bread and to then toast them in one go.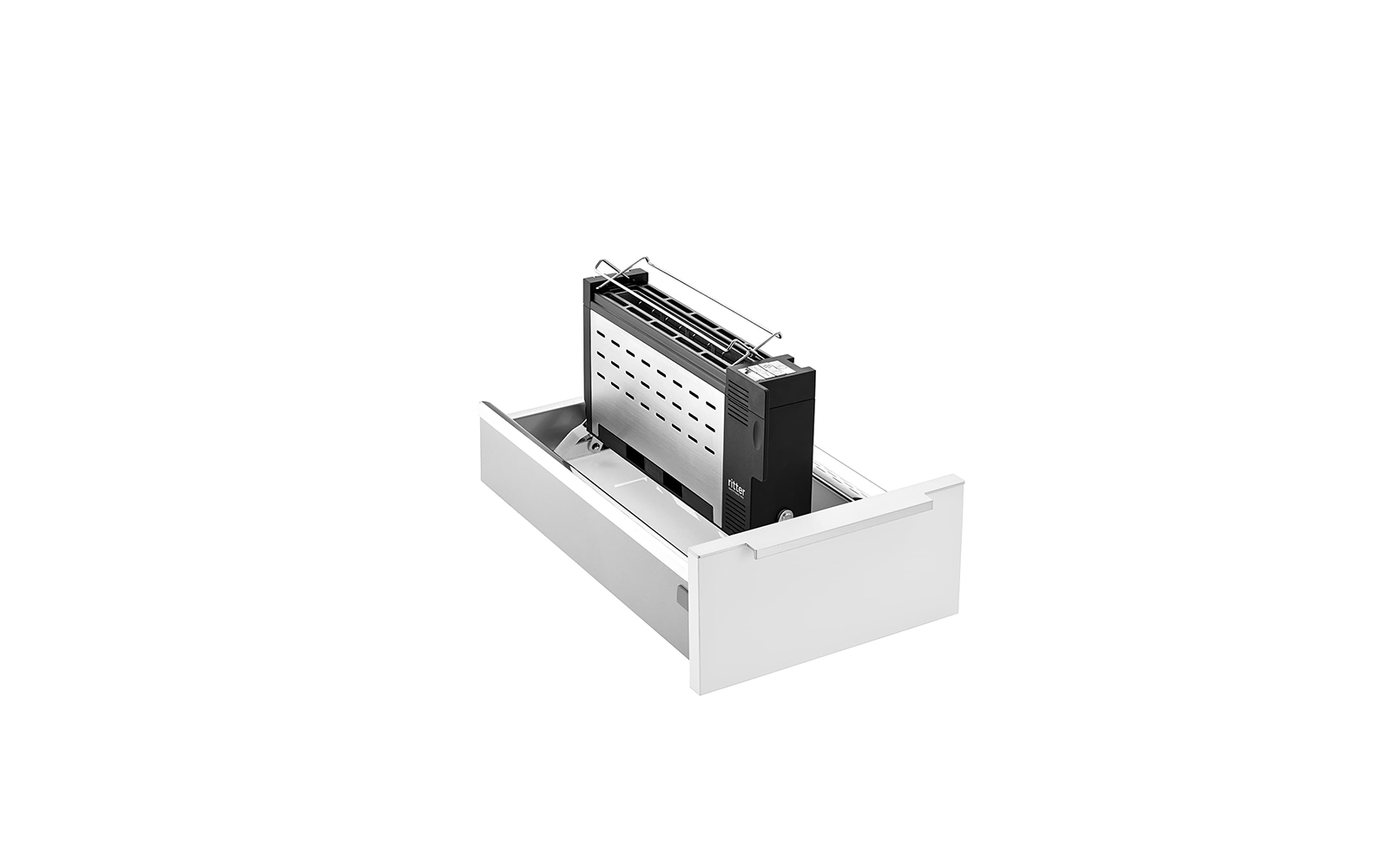 Bread and roll rack
The built-in toaster ET 10 has an integrated bread and roll rack which can be raised and lowered with ease. In this way, thicker slices of bread or other pastries can be warmed up or toasted.
You might also be interested in
Available accessories/spare parts
How may we support you?
Get in touch with us quickly and easily. One of our trained and experienced employees will be happy to assist you.