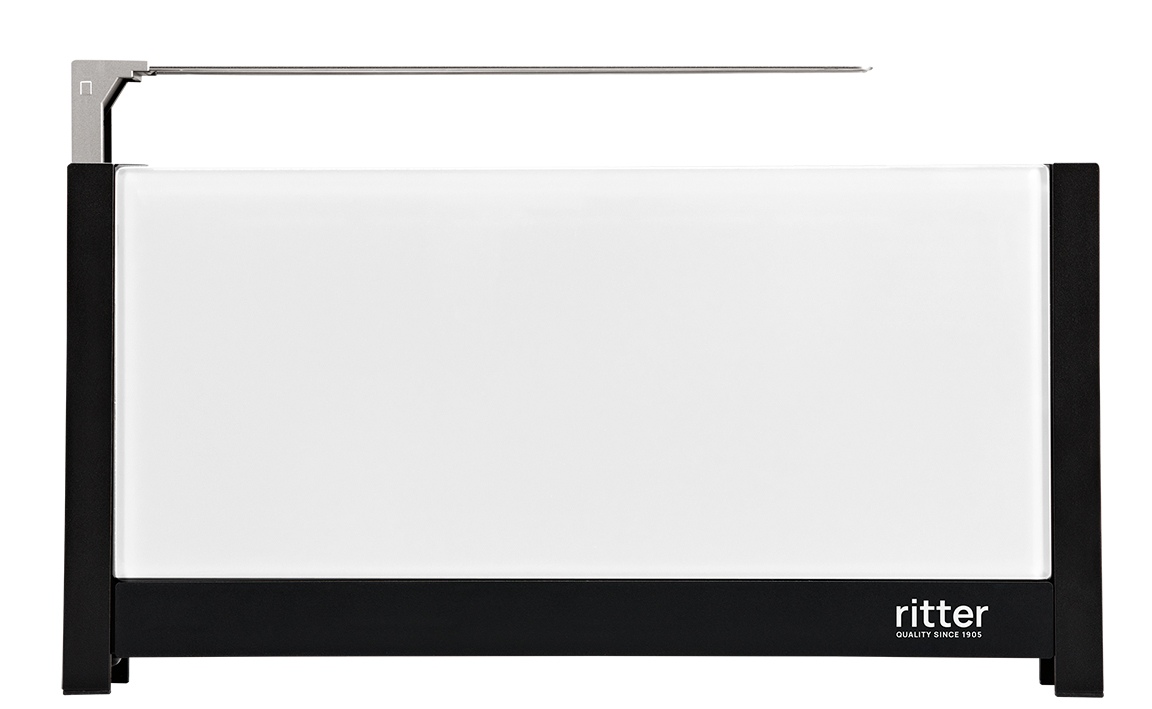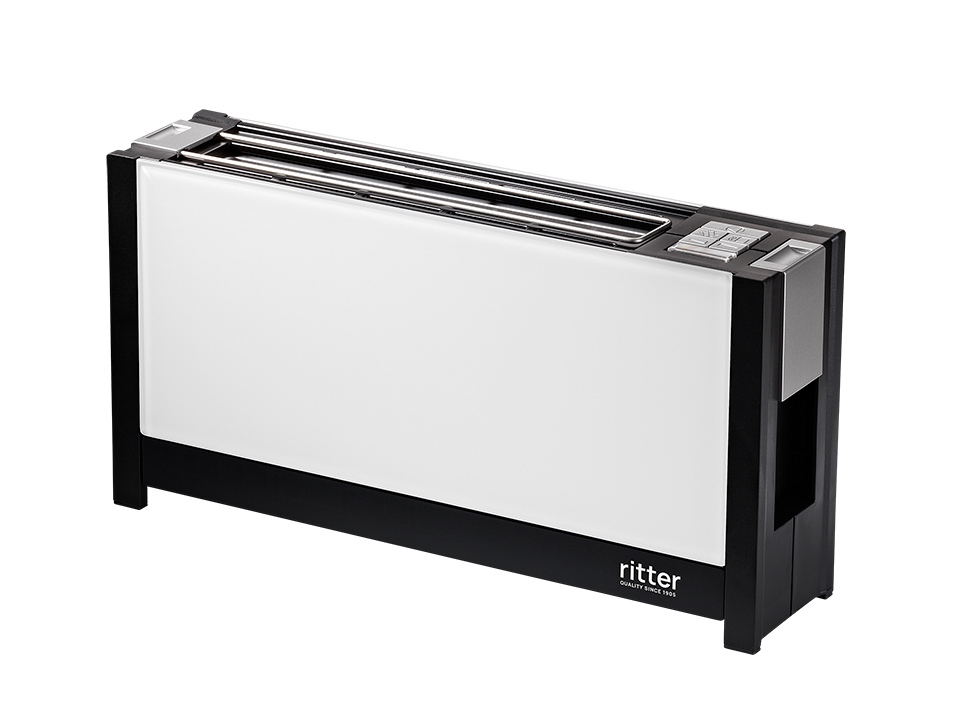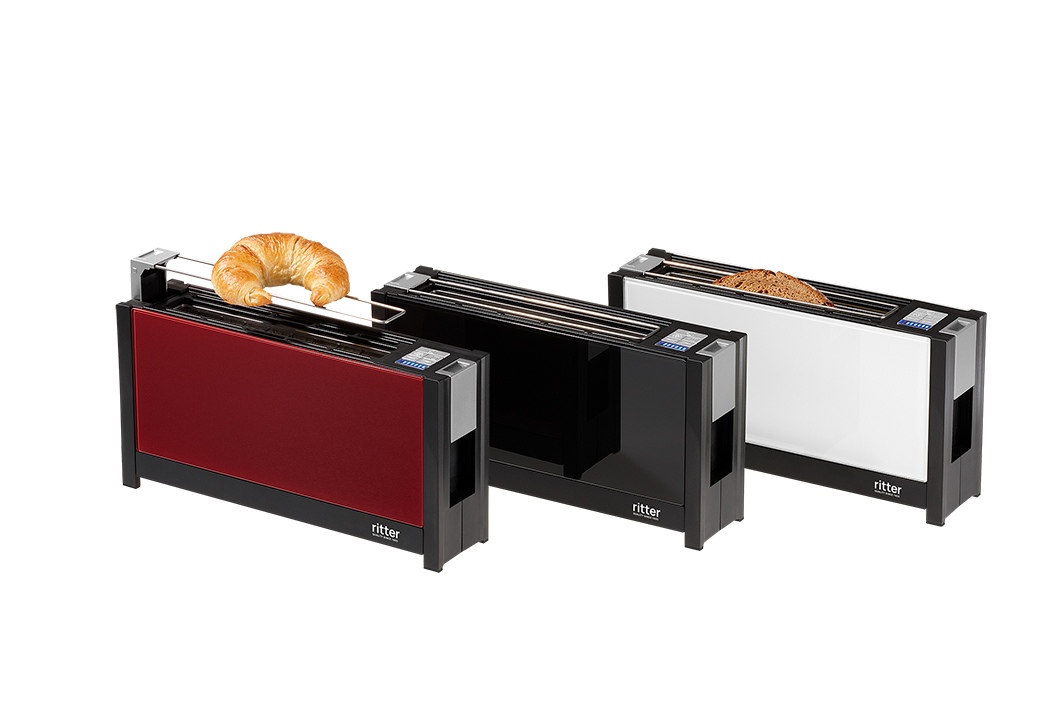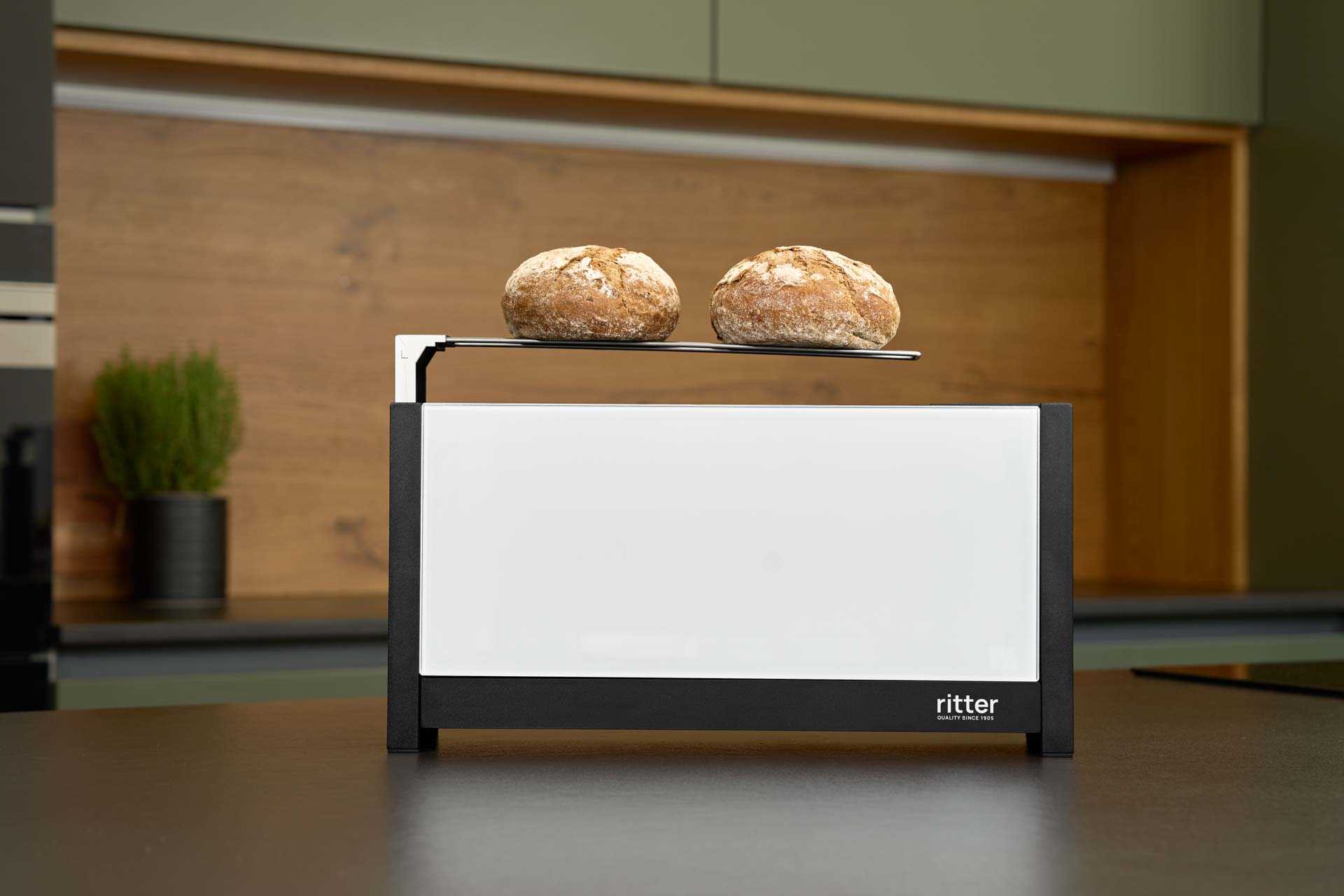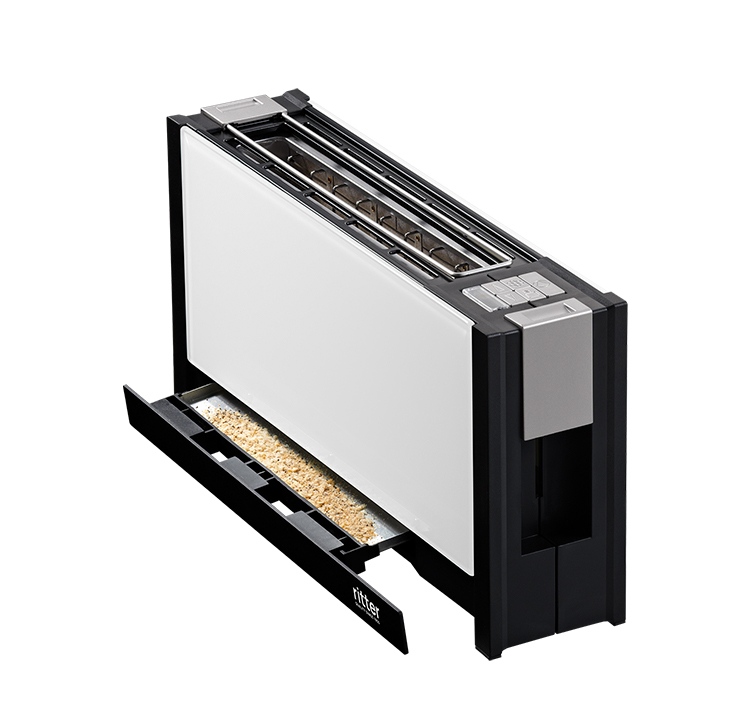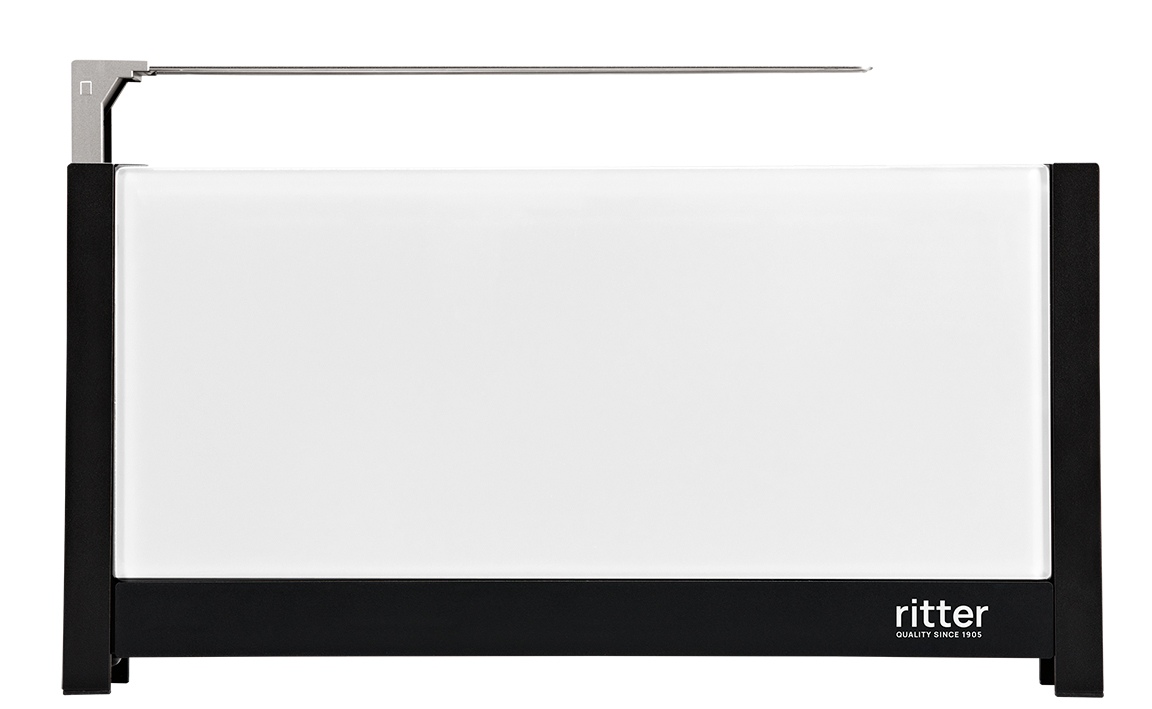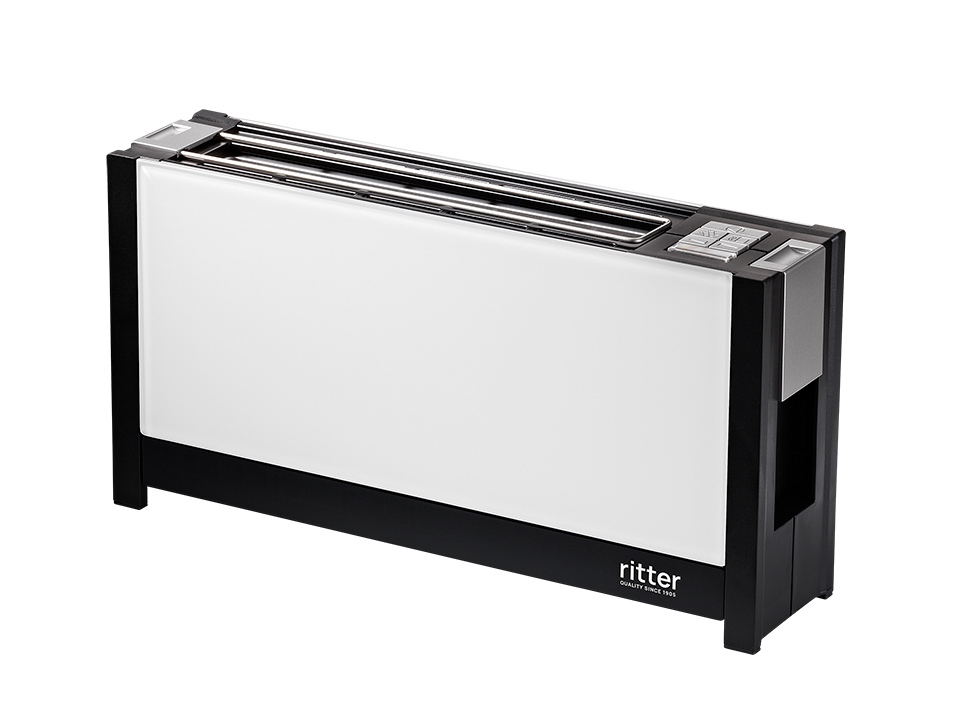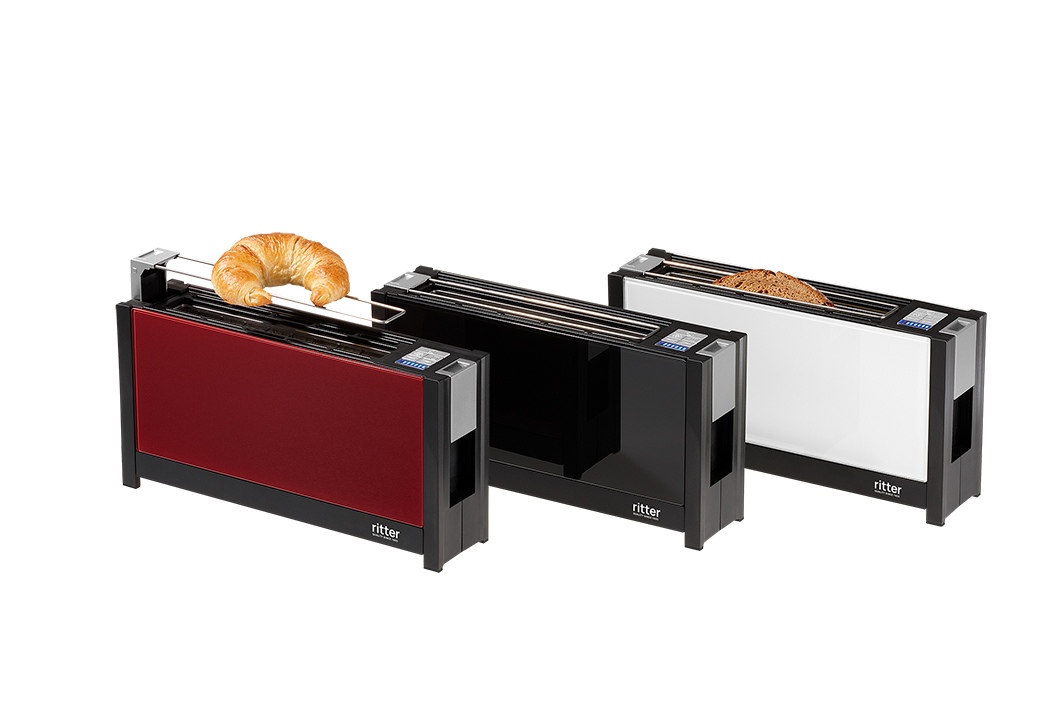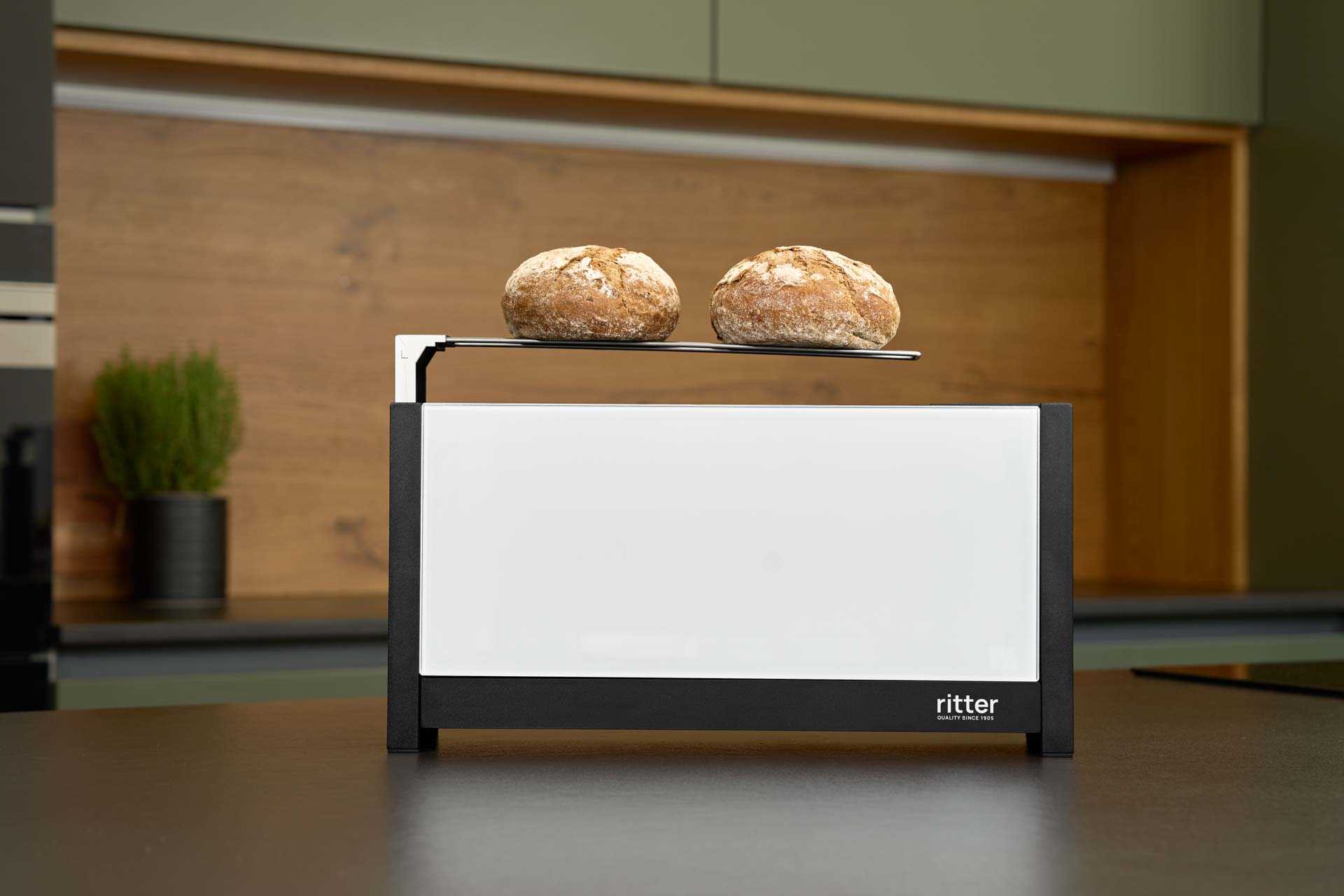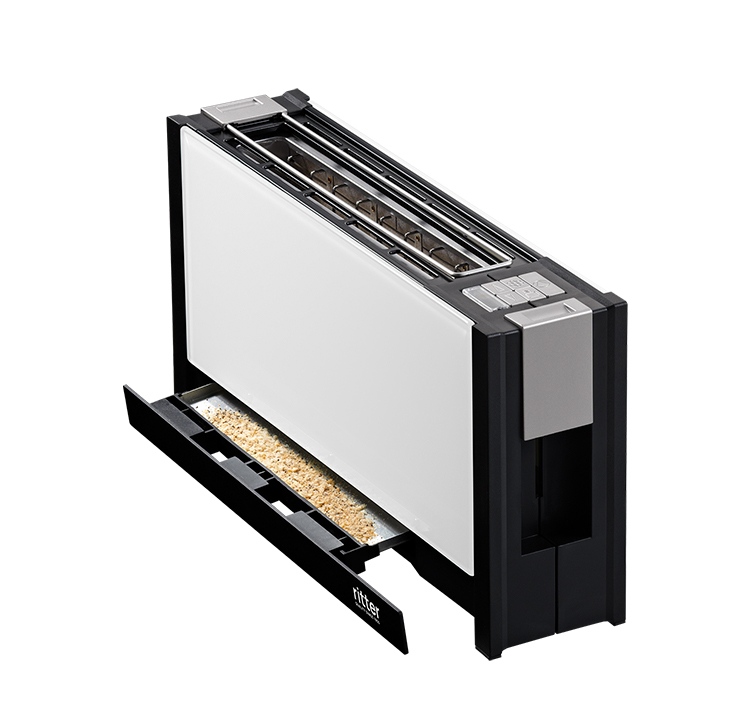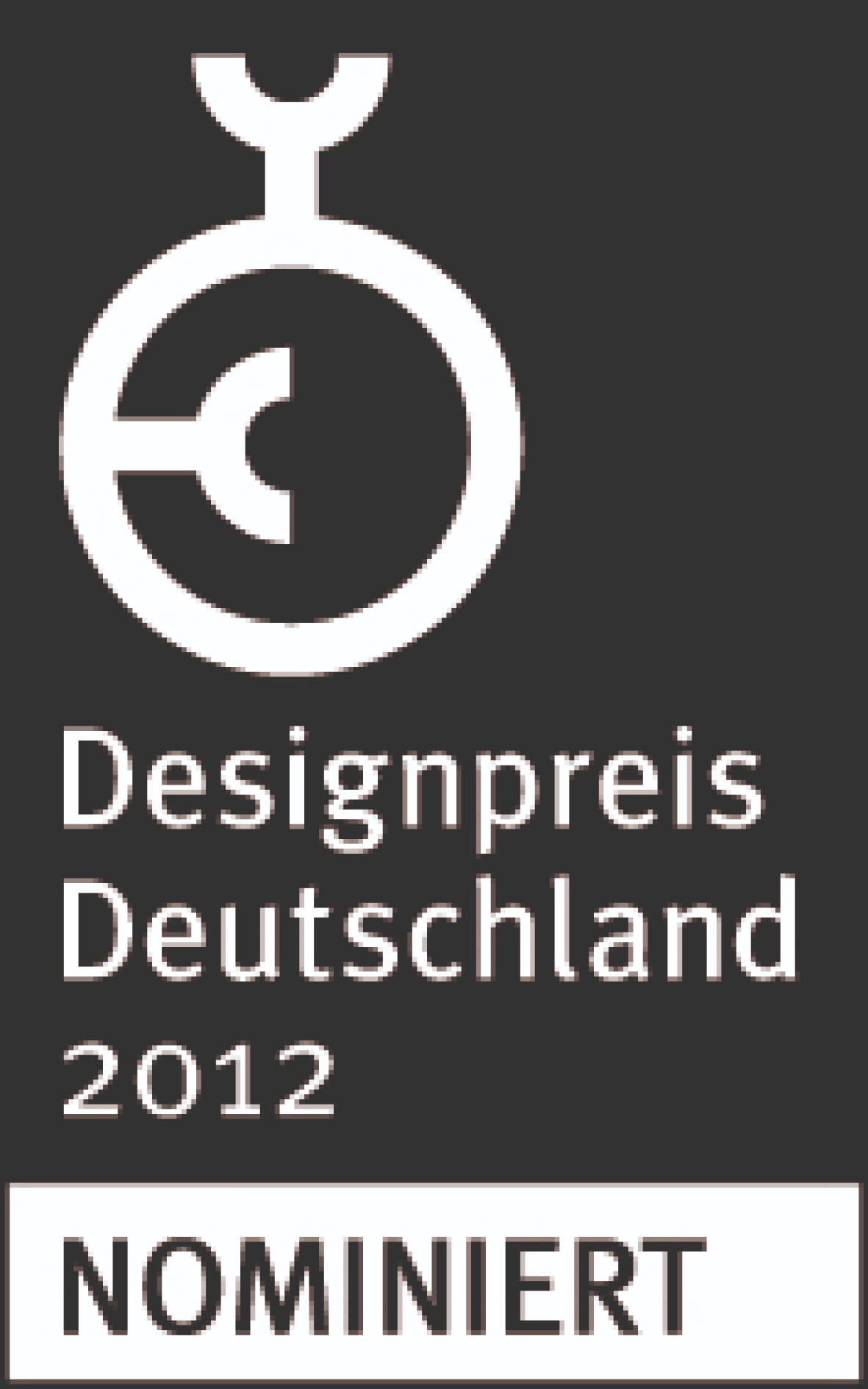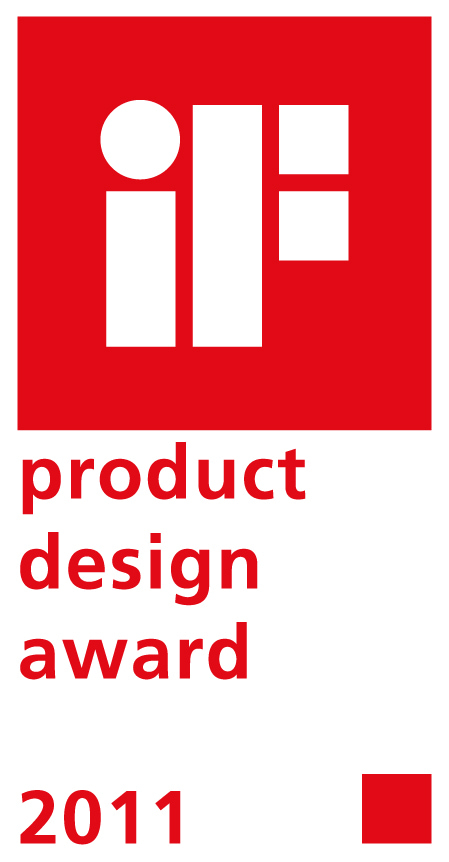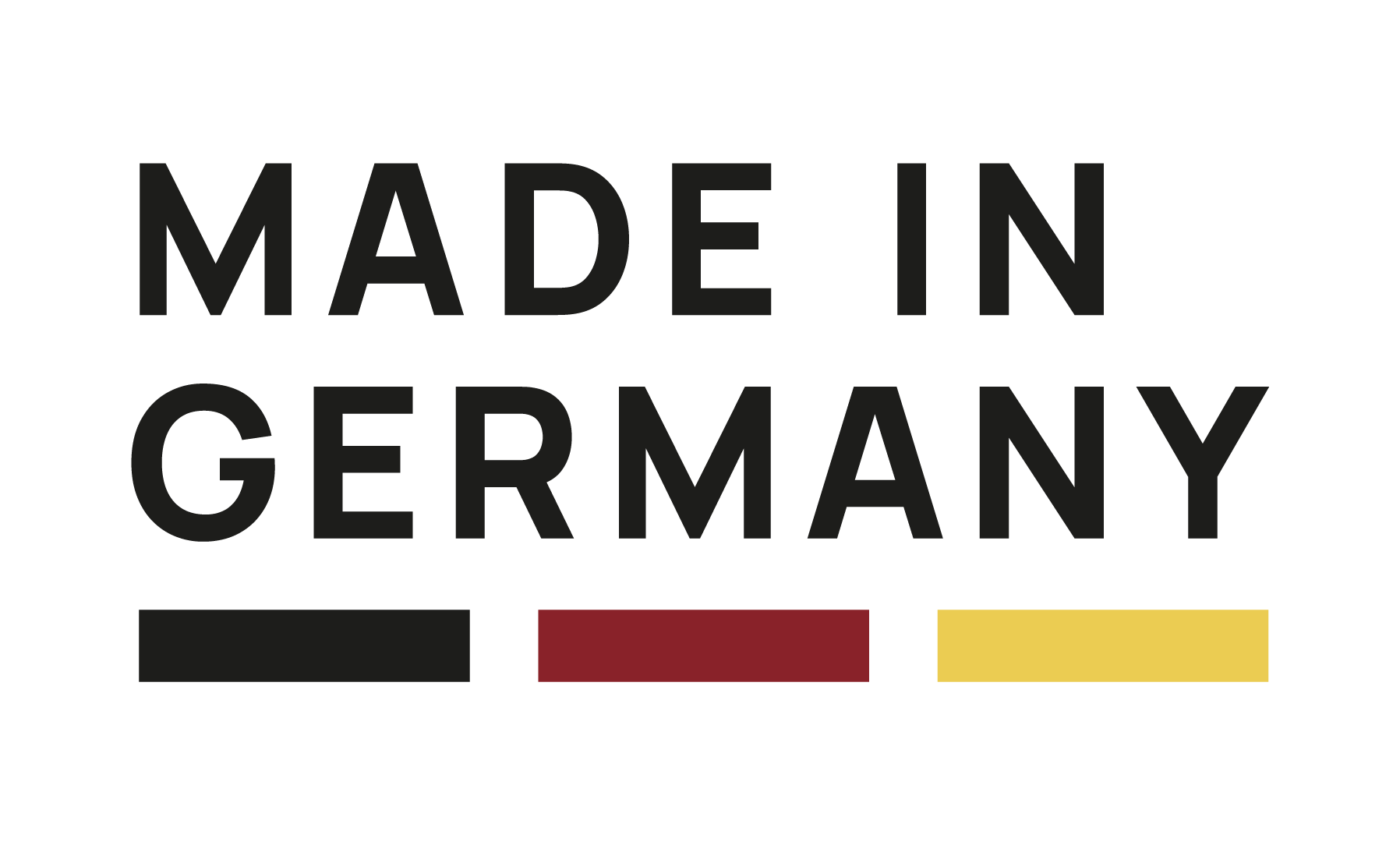 Our benefits
For two toast slices
Uncomparably slim
Defrosting and Reheating function
Integrated bread and roll rack
Made in Germany
Product information "Toaster volcano⁵"
Toaster volcano5 - uncomparably slim
Thanks to its extremely low depth of shortly 9 cm, the elegant toaster volcano5 by ritterwerk is incomparably slim. It is available in three colors with elegant glass panels in black, white and red.
The elongated slot toaster volcano5 can toast two slices at a time and does have an automatic toast food centering, defrosting and rewarming function, an integrated bread and roll rack and a crumb tray. The toasting degree is indicated digitally by LED. The thermal insulated housing, the automatic switch-off when the toast is jammed and a separate stop button to interrupt the toasting do ensure safe toasting.
The glass toaster volcano5 was upgrated by being nominated for the German Design Award 2012. This is the highest official design award in Germany. With its superior design and its high product quality, volcano5 has won the iF product design award 2011.
This unique toaster is a gem to every kitchen! …of course "Made in Germany"!
elongated slot toaster for 2 slices of toast
thermal insulated housing with glass panels in black, white or red
integrated bread and roll rack
memory function of the toasting degree
toasting degree with LED indication
automatic toast food centering
defrosting function
reheating function
automatic switch-off function when toast is jammed
separate stop button to interrupt toasting
crumb tray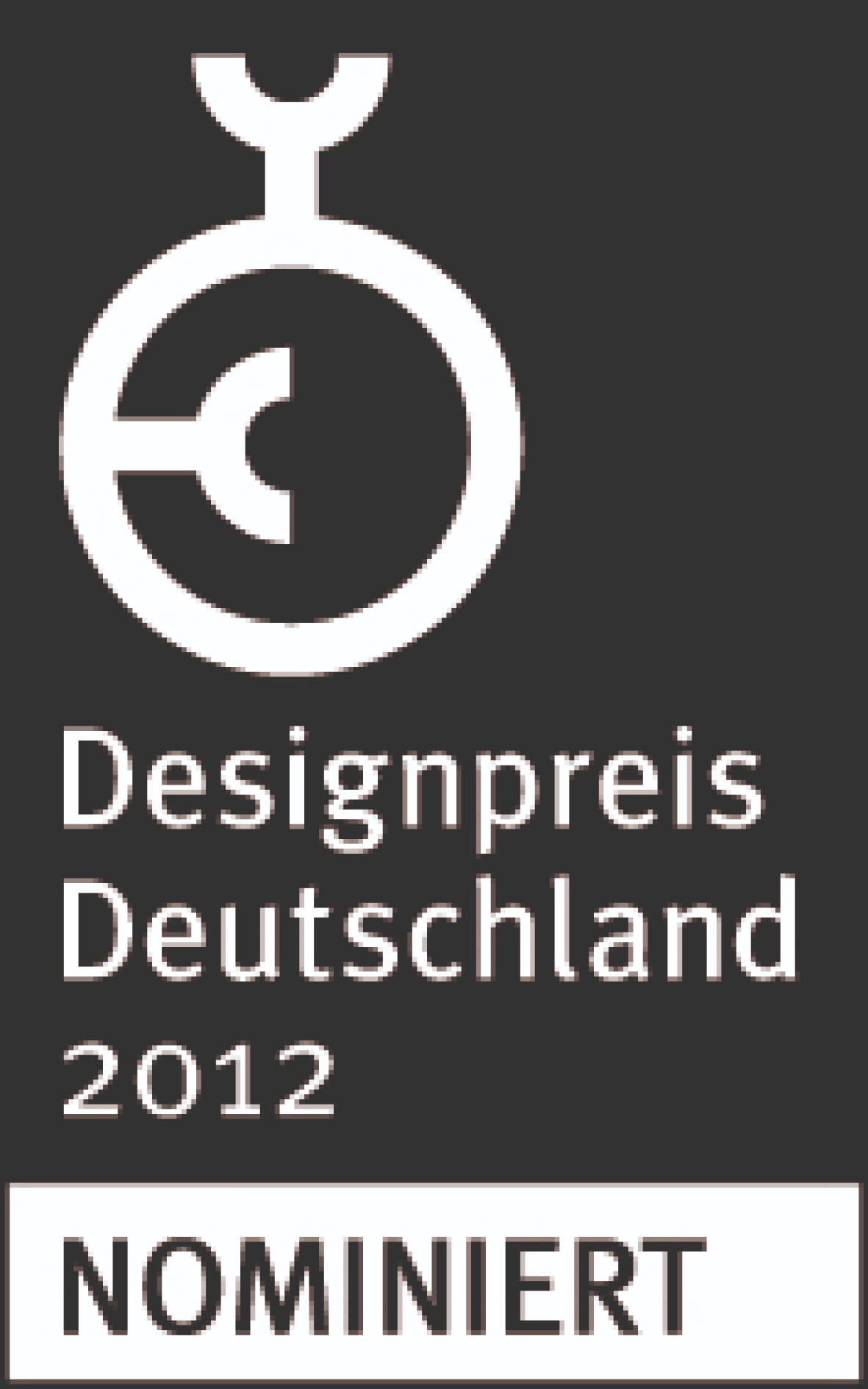 Any products that are pioneering in their own way on the German and international design scene are awarded with this design award. As a result the volcano5 toaster was also awarded with this internationally respected design award for its nomination in 2012. The aim of the German Design Award is to discover, present and award unique design trends. A competition that promotes the design scene.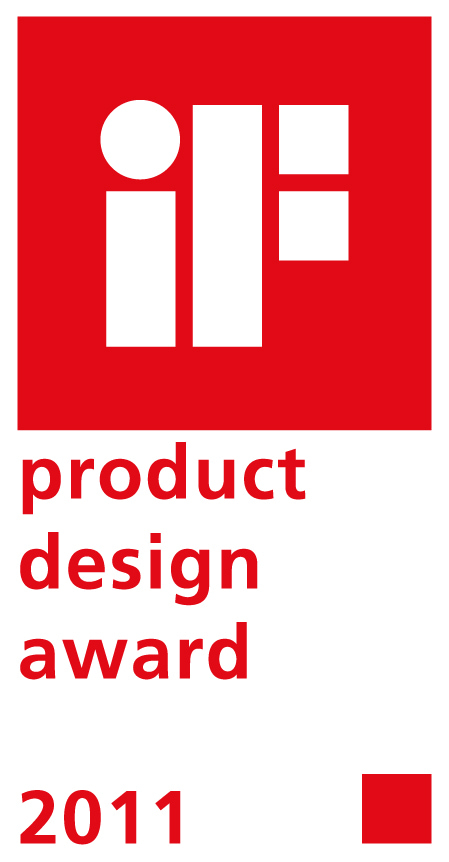 The IF product design award has been awarding design services that are determined by an international jury of experts according to defined criteria since 1953. The volcano5 toaster was awarded with this internationally important award in 2011.
Special features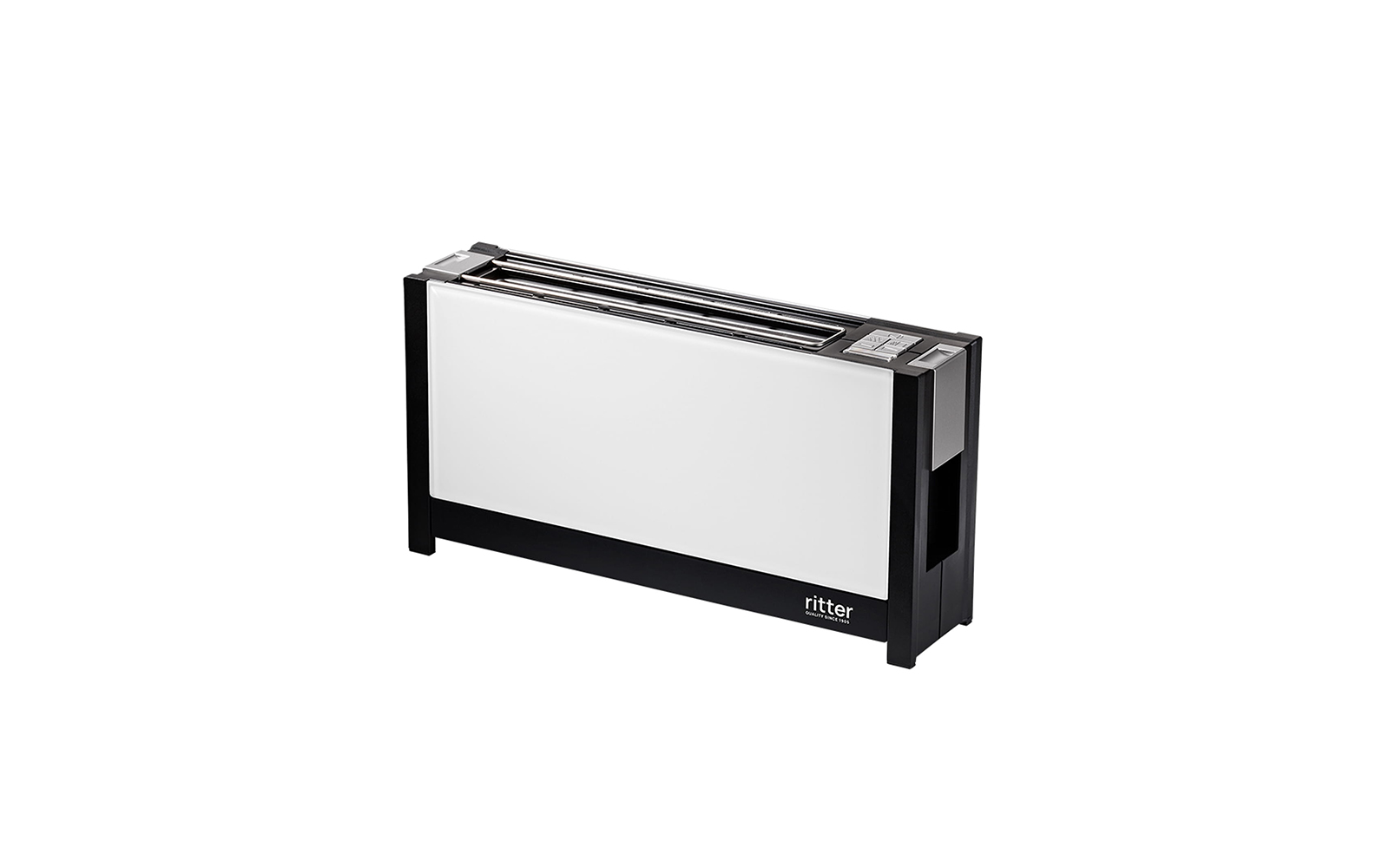 Heat-insulating housing
With the outer casing made of glass, the toaster not only looks elegant, but is also insulated to the outside. The automatic shut-off when the toast is clamped and a separate stop button to interrupt the toast process also ensure completely safe toasting.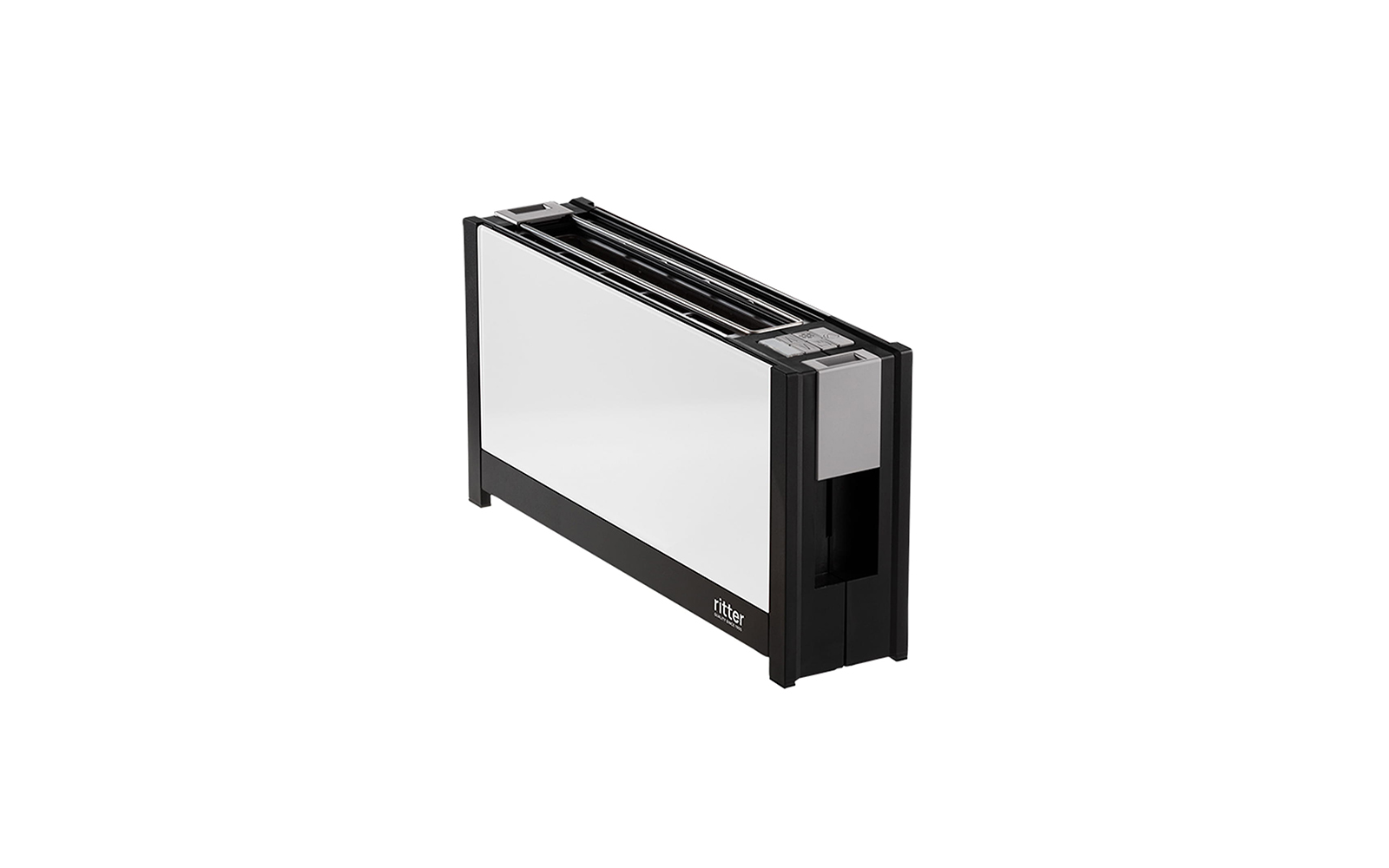 Incomparably narrow
With just under 9 cm width, the elegant long-slot toaster is incomparably narrow and a real eye-catcher in any kitchen.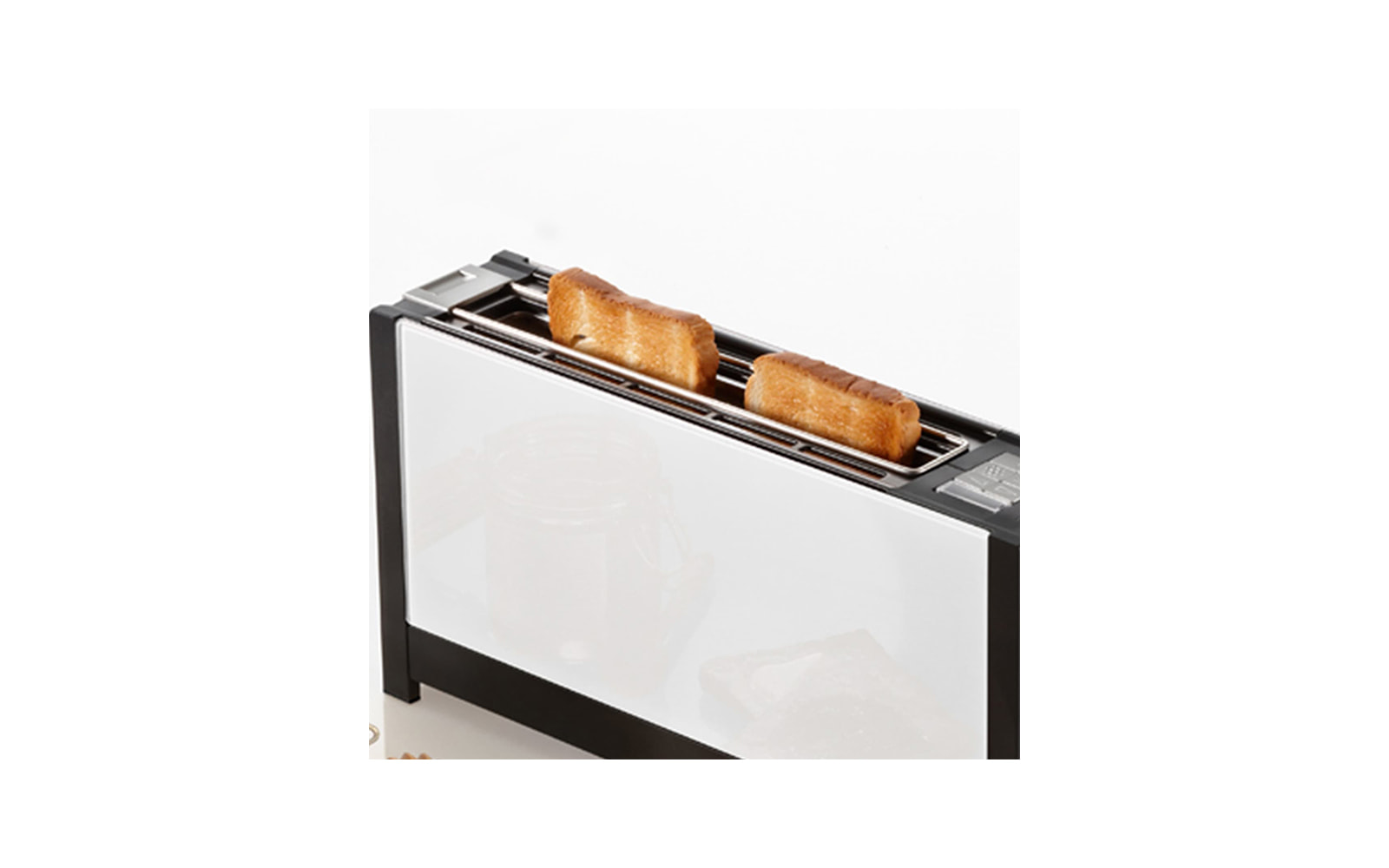 Two slices toasting
The volcano5 long-slot toaster roasts two slices at the same time and has an automatic roast centring.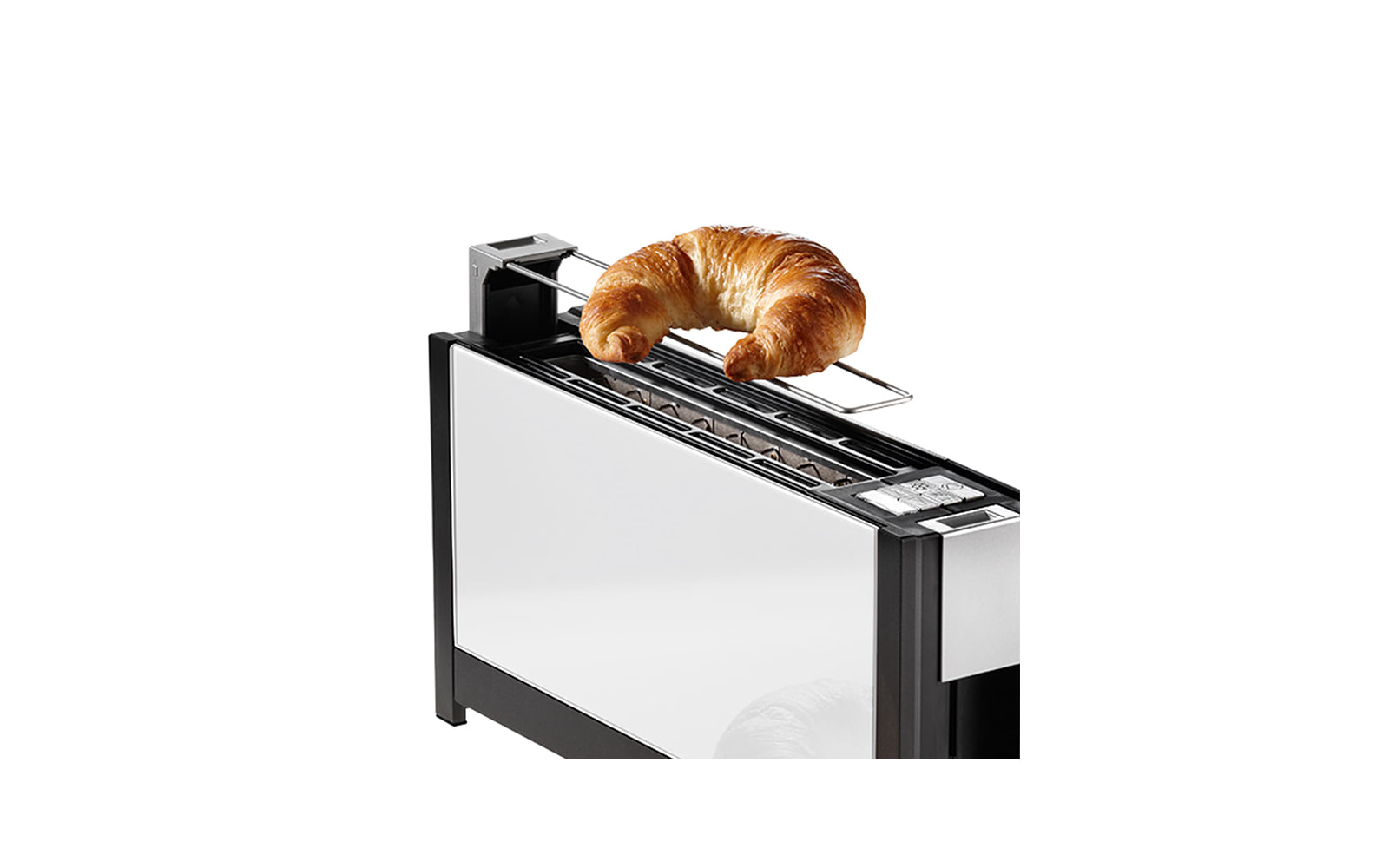 Bread roll topper
The bread roll tray is integrated into the toaster and can be easily moved up and down. So even thicker slices of bread or other pastries, such as croissants and rolls, can be quickly heated or roasted.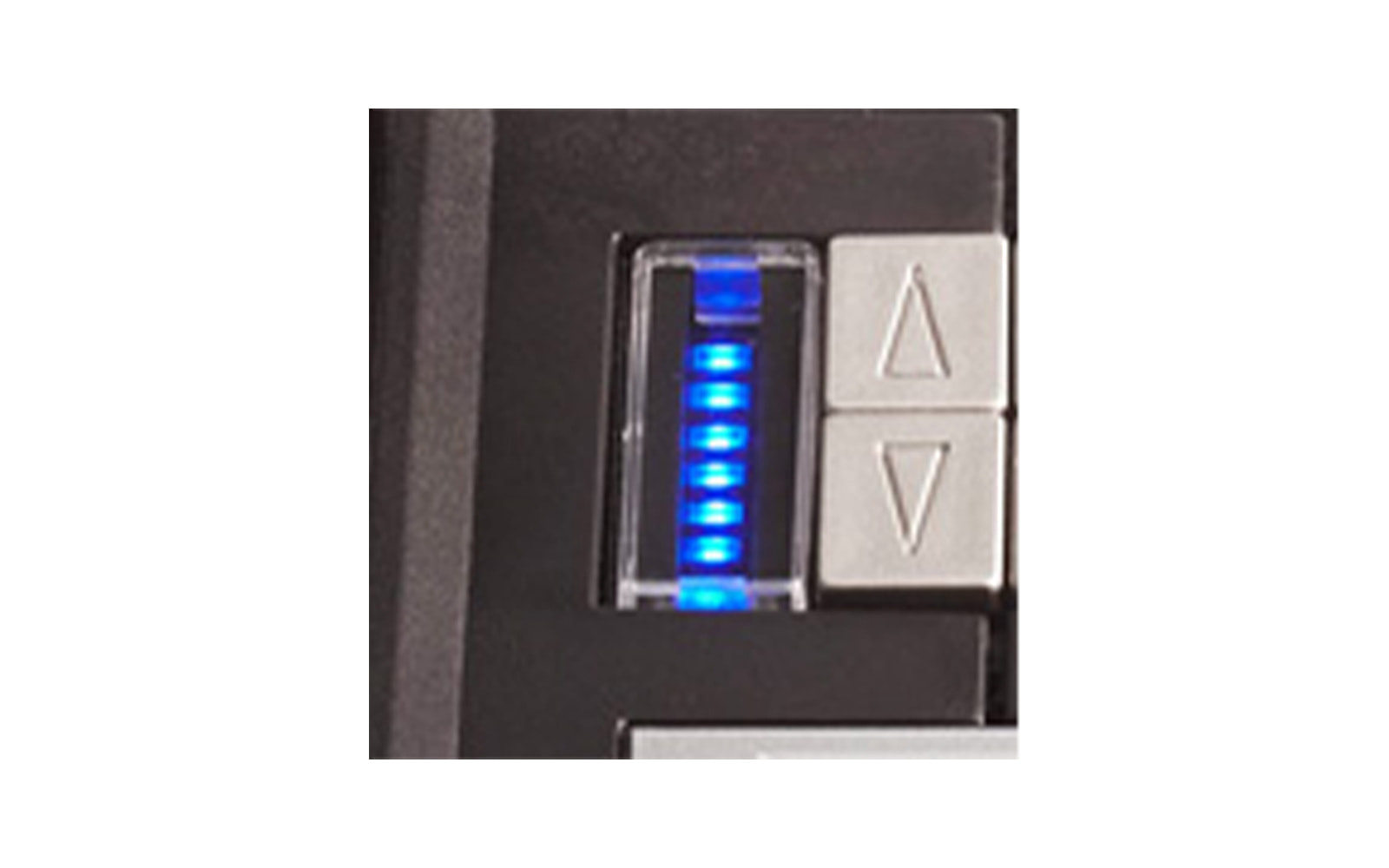 Roasting level adjustment with LED display
The roasting level can be adjusted as desired, and is digitally displayed via LEDs and is maintained by a memory function during the next roasting process.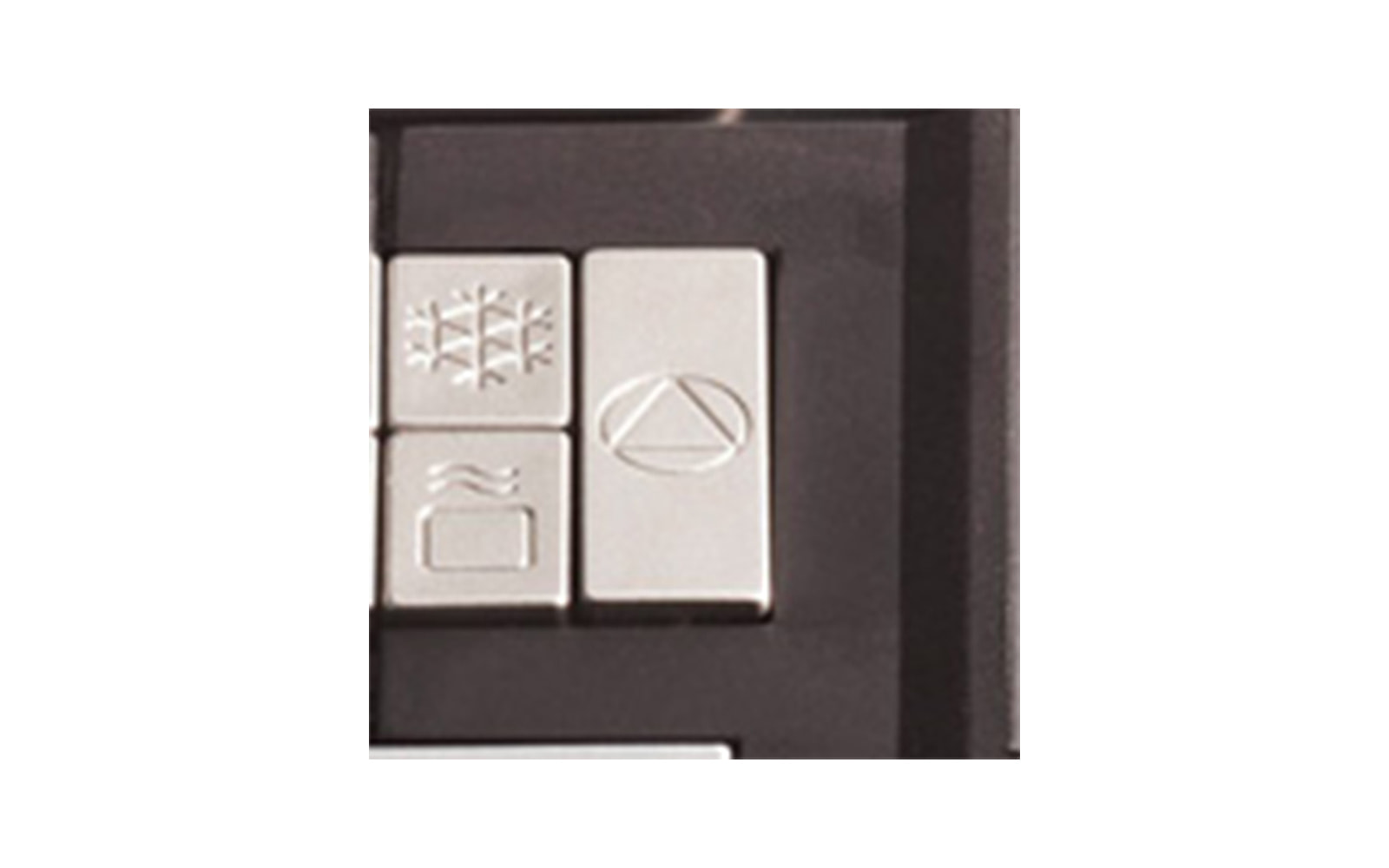 Defrosting/warming function
With the warm-up function, already toasted bread can be comfortably reheated within 30 seconds without roasting again. Through the separate defrosting function, frozen bread slices can be defrosted in one process and then roasted.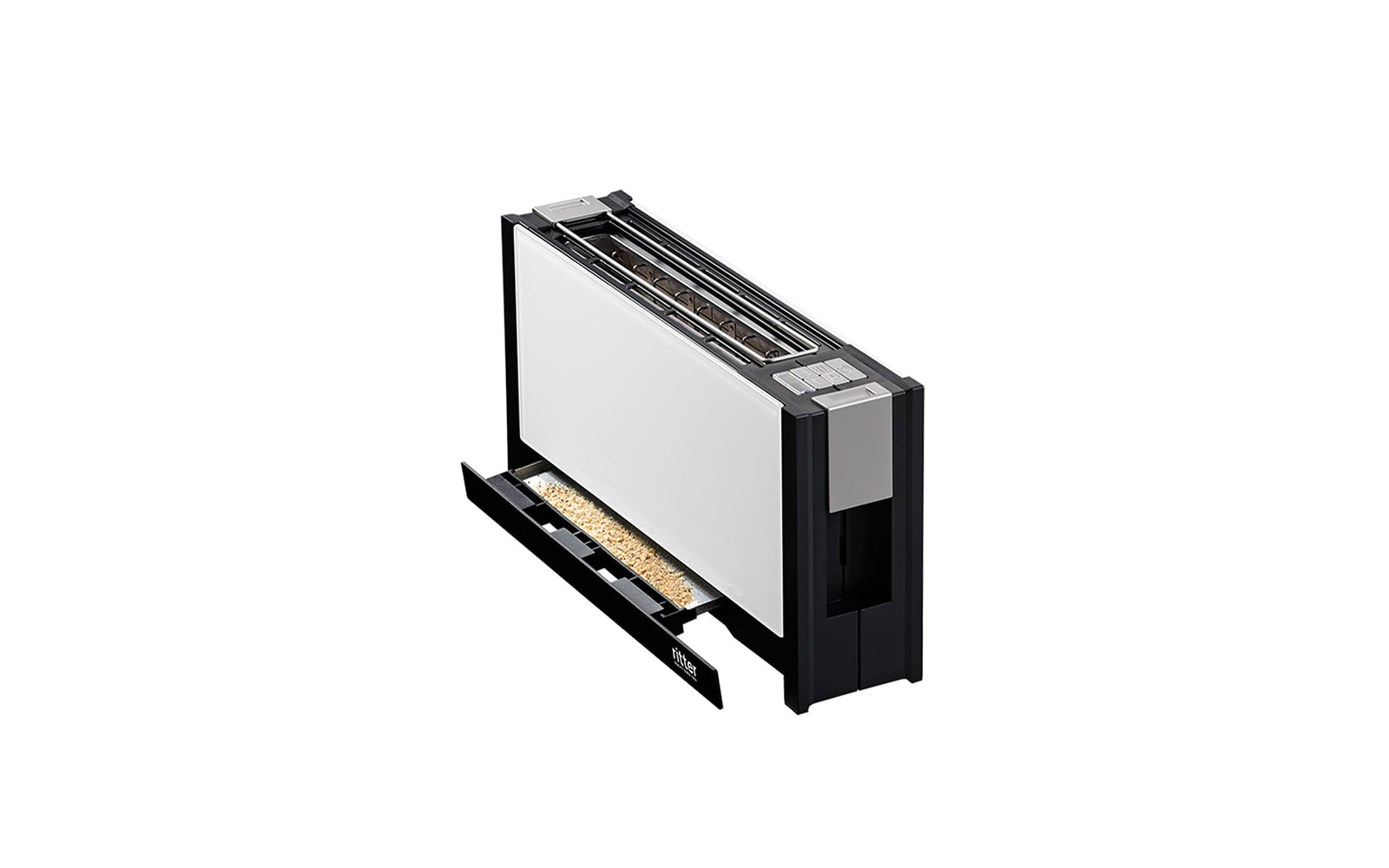 Crumb compartment
With the crumb tray, which is quick and easy to remove, the toaster can be easily cleaned.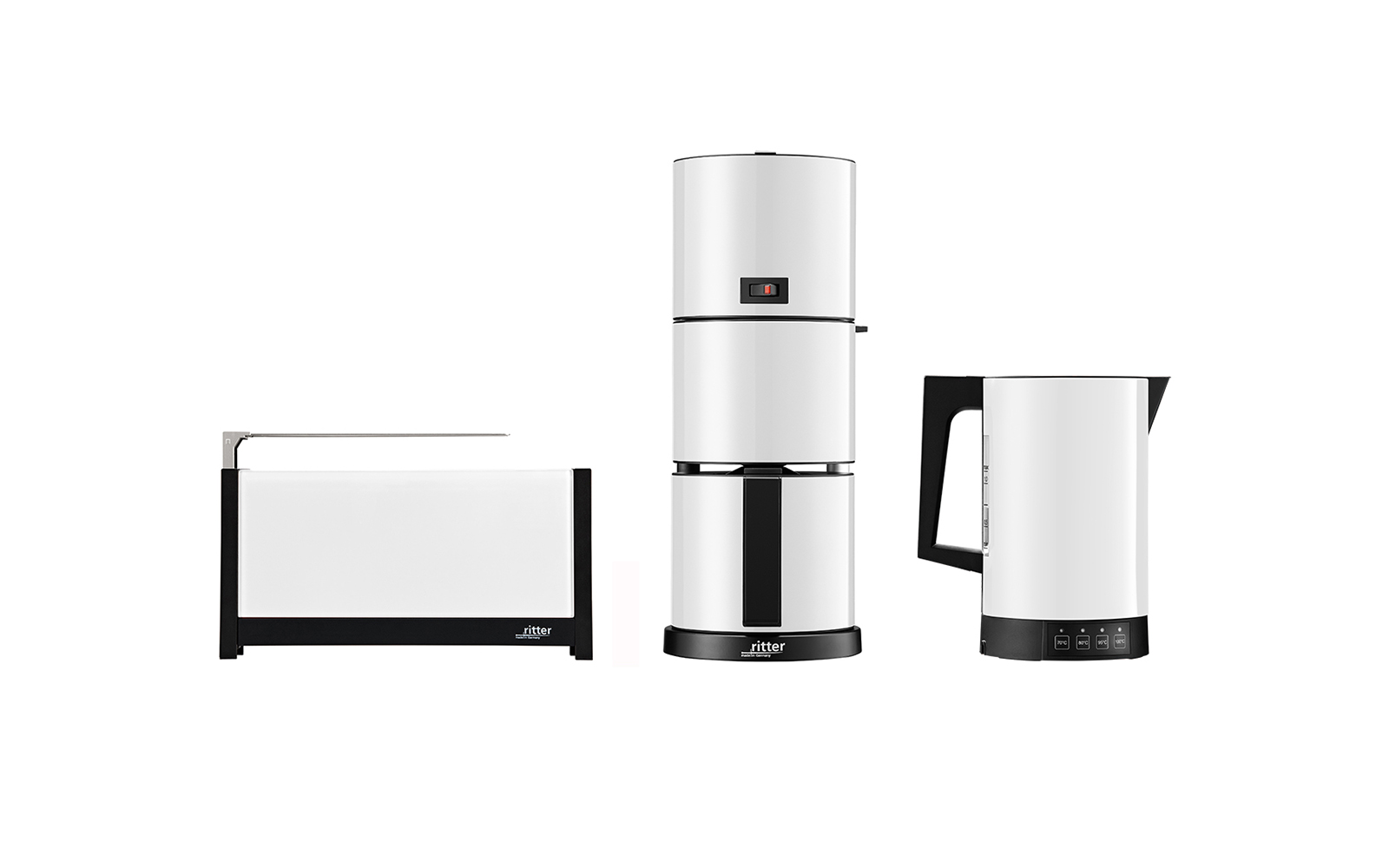 Breakfast set
Together with the energy-saving kettle fontana5 and the elegant coffee machine cafena5, the perfectly coordinated breakfast set is complete – of course "made in Germany".
You might also be interested in
Available accessories/spare parts
How may we support you?
Get in touch with us quickly and easily. One of our trained and experienced employees will be happy to assist you.